Frederic Cambus

August 17, 2011

[Teletext]
Faster than expected, here comes the second article of my World of teletext series: it is dedicated to German teletext this time, and contain 110 screens and one video.
Unfortunately, I have no idea about the actual state of teletext in Germany, as the country totally switched to digital television through a process completed in 2009. However, analog cable and satellite broadcasts will remain available until 2012, and this is actually how I've been able to capture these screens from France in June 2011: using an analog satellite decoder with antenna pointed to Astra (19.2°E).
This series contains screens from the following channels: 3sat, ARTE, Bayerisches Fernsehen, Channel 21, Comedy Central, Das Erste, DMAX, Eurosport, hr-fernsehen, Kabel eins, MDR Fernsehen, N24, NDR Fernsehen, Nickelodeon, n-tv, Phoenix, ProSieben, QVC, rbb Fernsehen, RTL, RTL II, Sat. 1, Sport1, Super RTL, SWR Fernsehen, Tele 5, VIVA, VOX, WDR Fernsehen, and ZDF.
Overall, Germany was a very interesting country to cover, lots of lovely screens with nice pictures, and spotless design giving access to clear information. Don't miss the video at the end of this article featuring a skyline with a gorgeous blinking TV tower!
Due to the huge number of pictures, I decided to split it in three parts to allow easier viewing, follow these links to reach the next parts:
Second and third parts are available here and here.
3sat: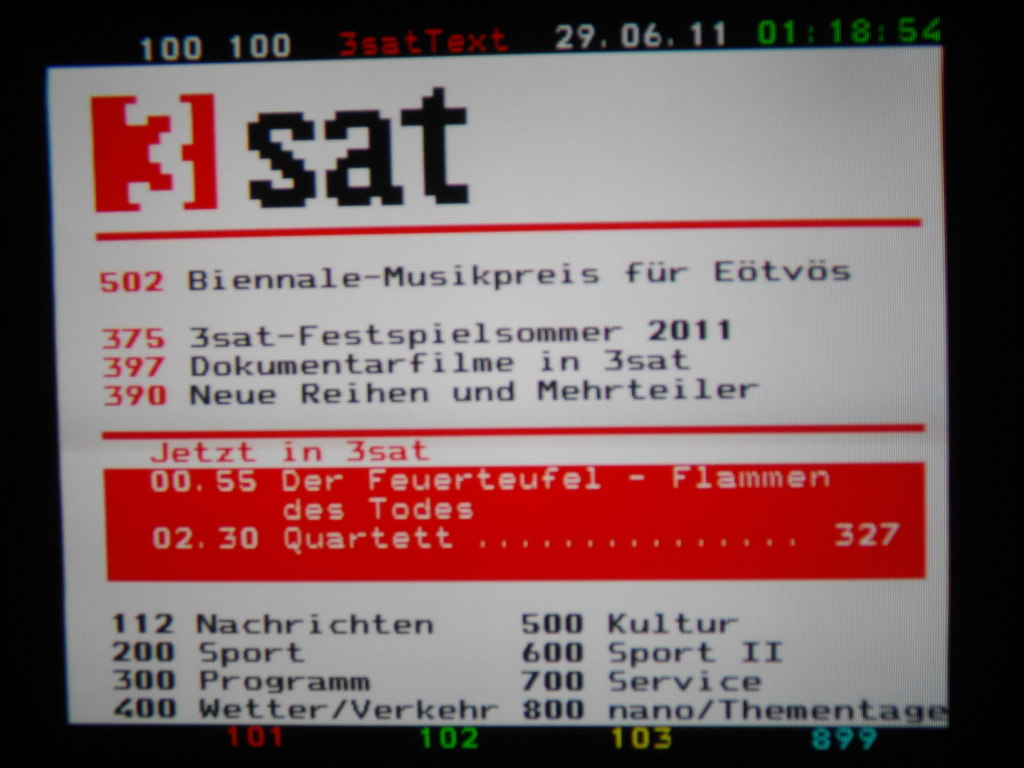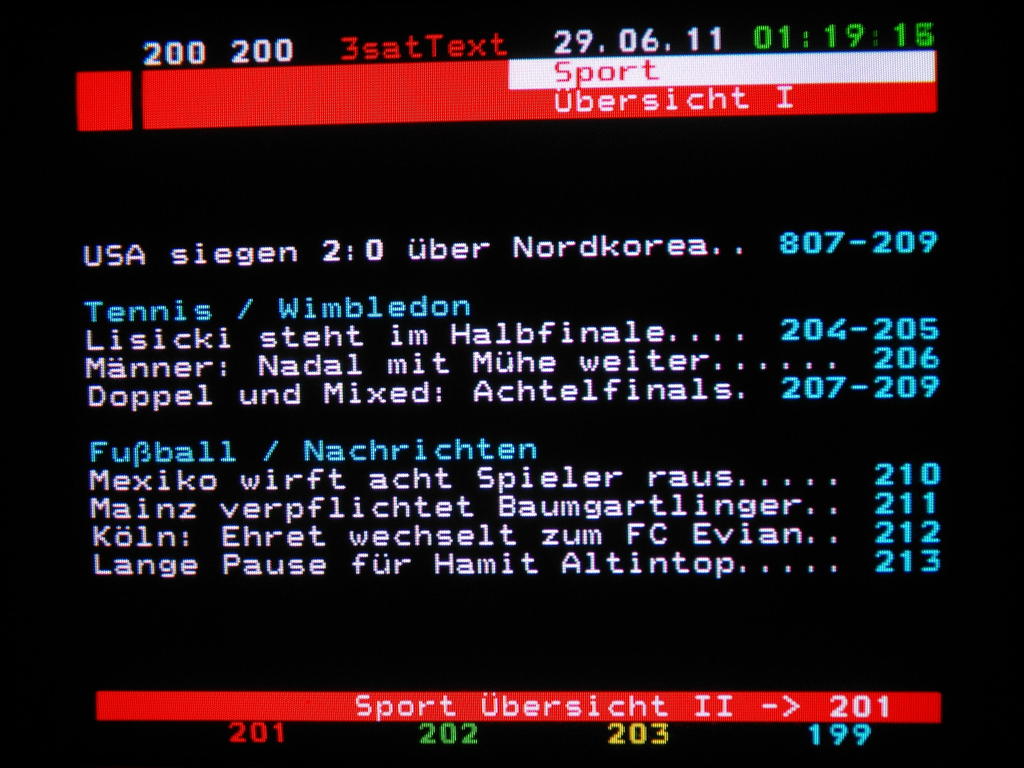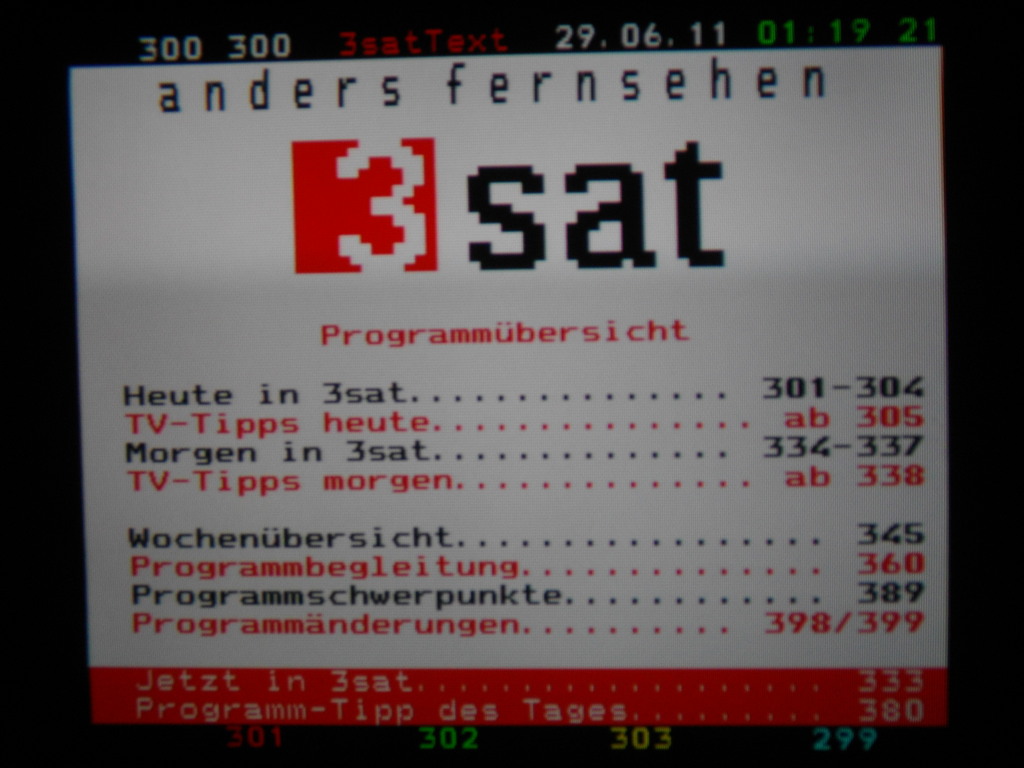 ARTE:
Bayerisches Fernsehen: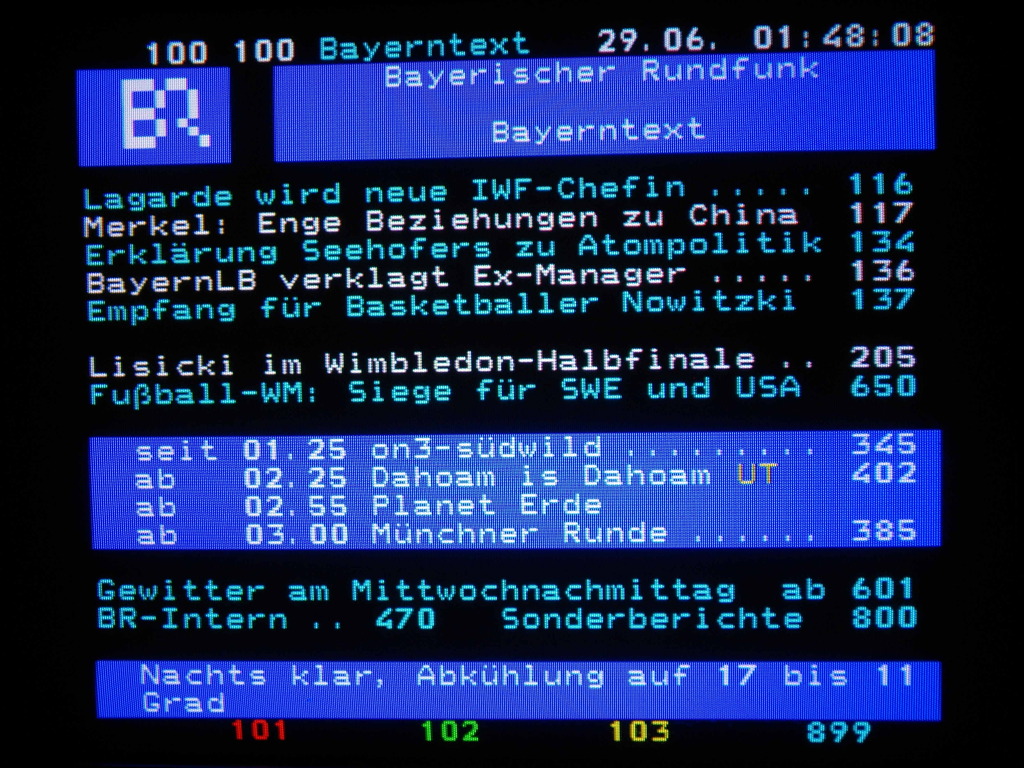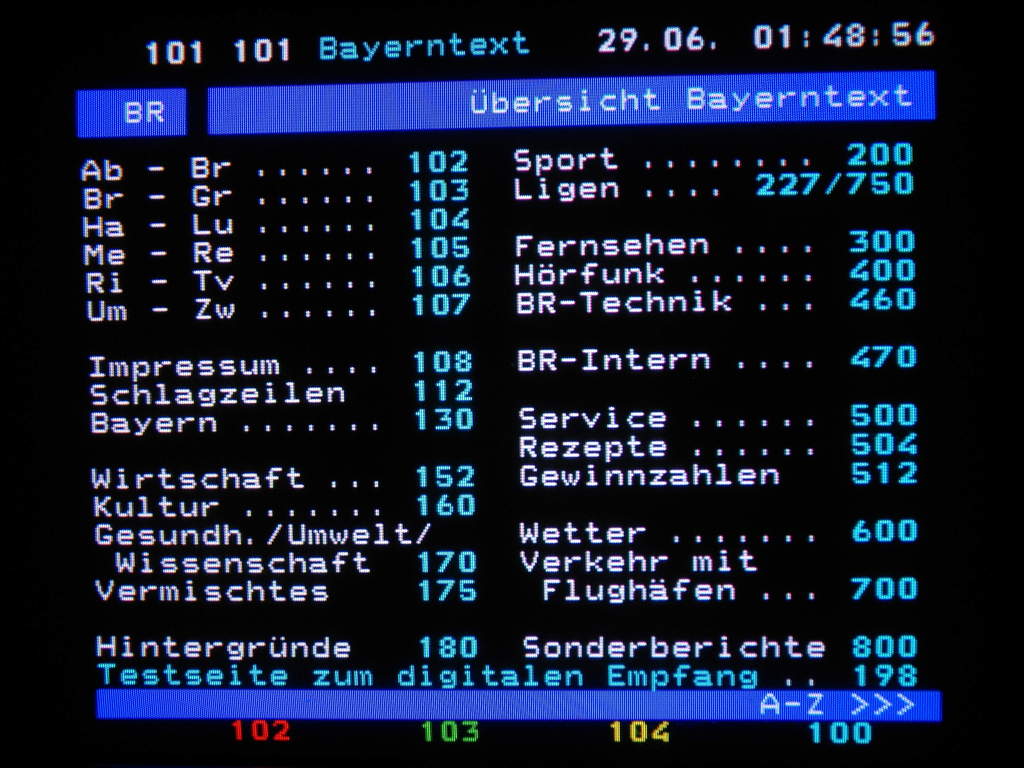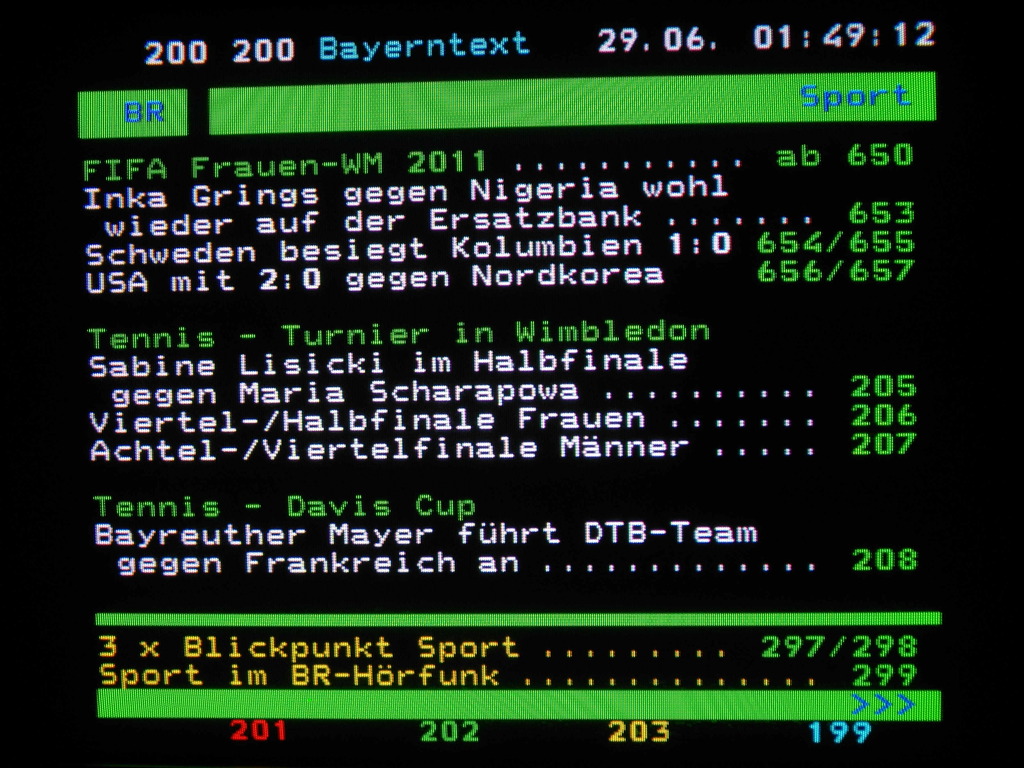 Channel 21: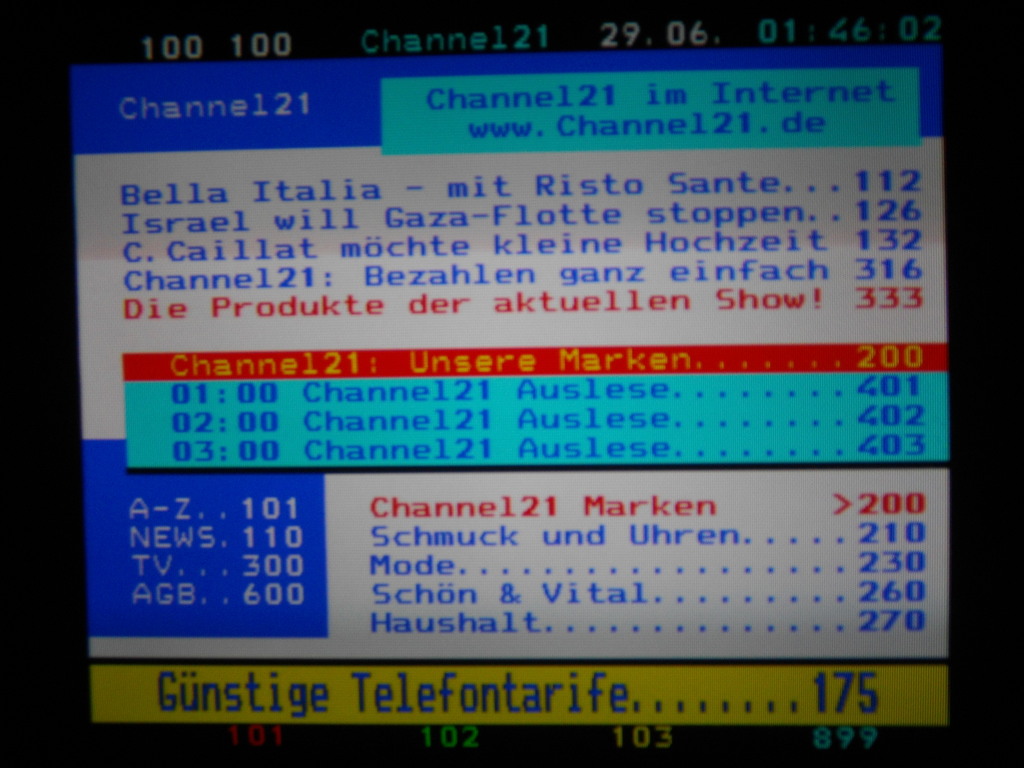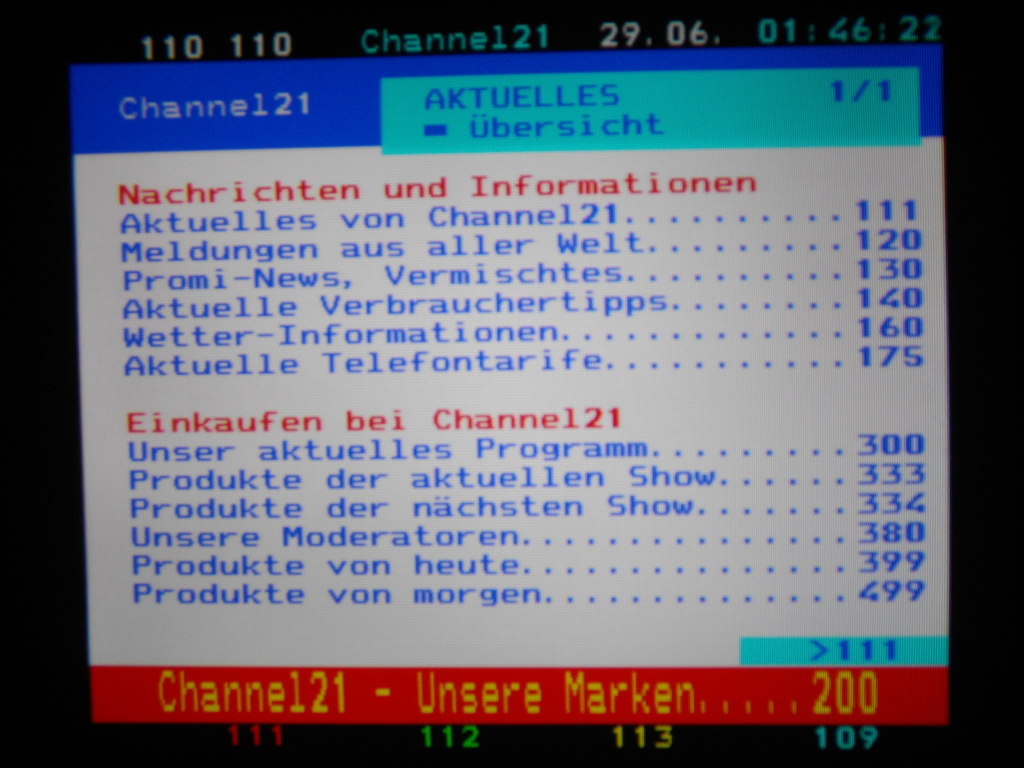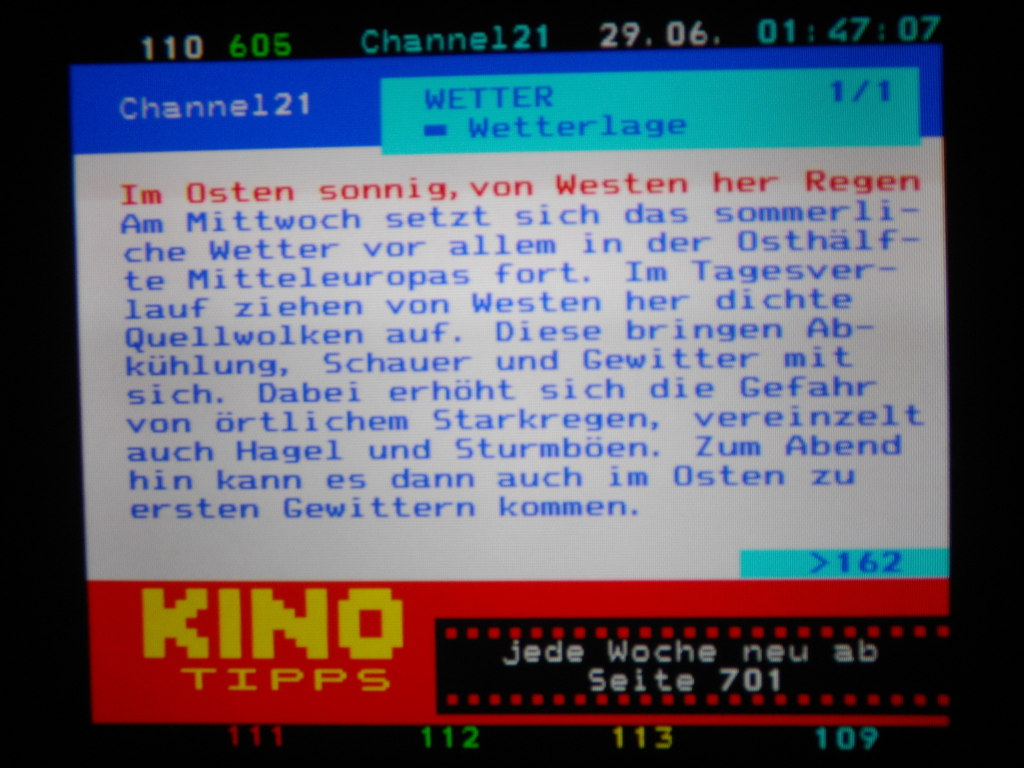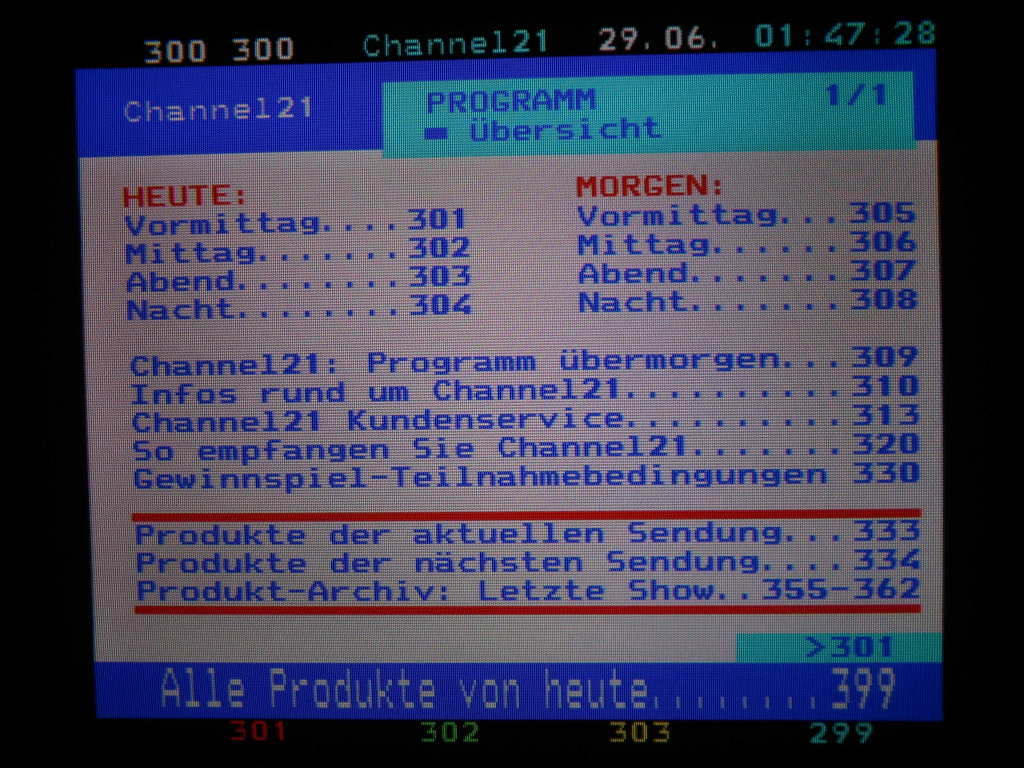 Comedy Central: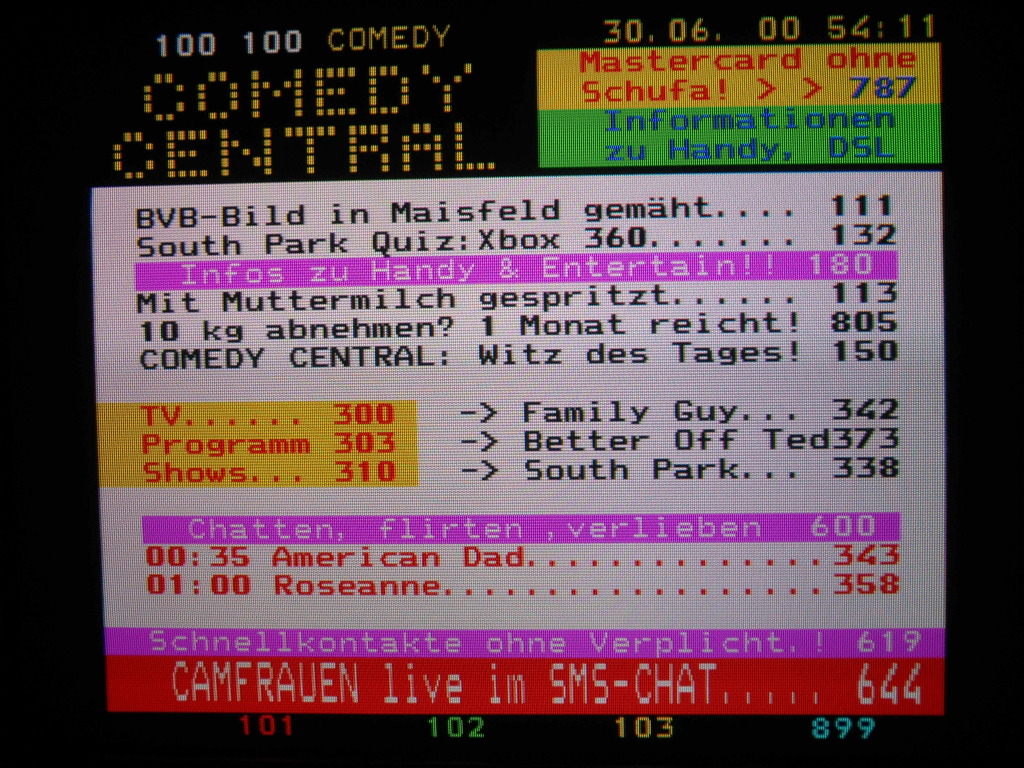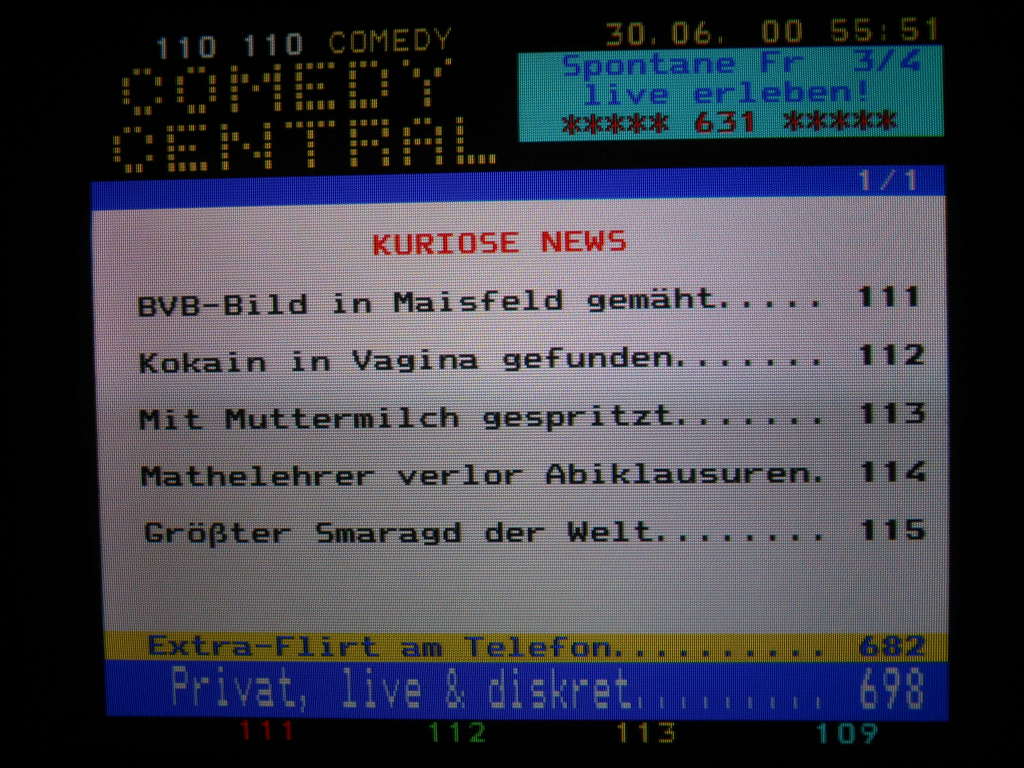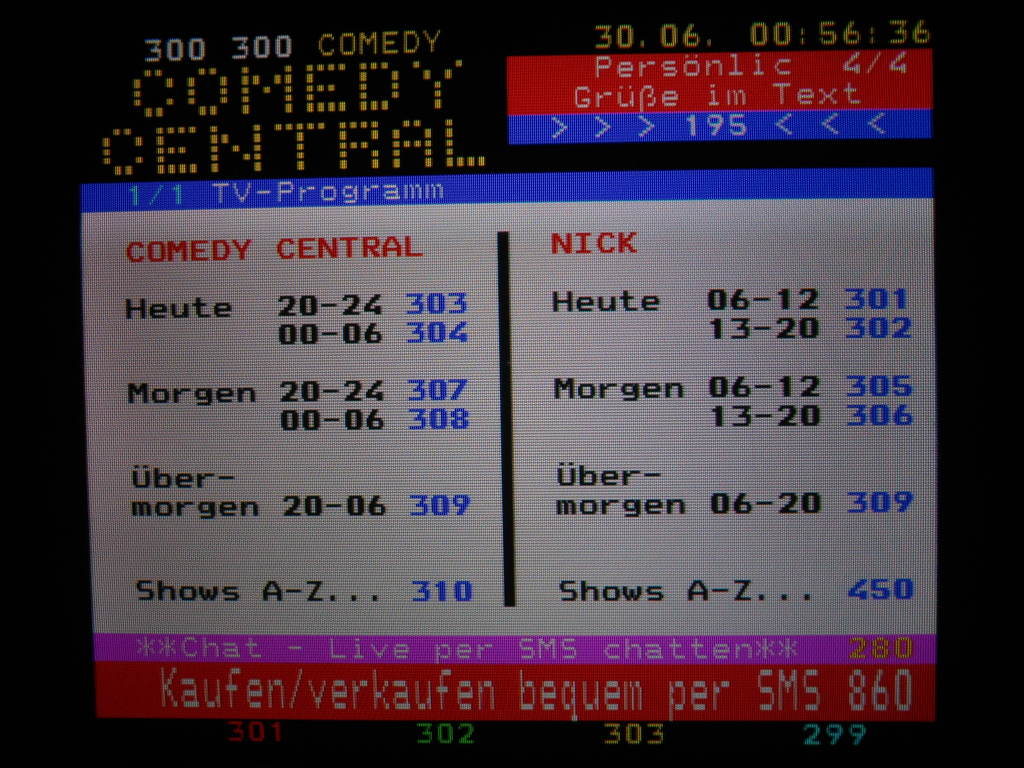 Das Erste: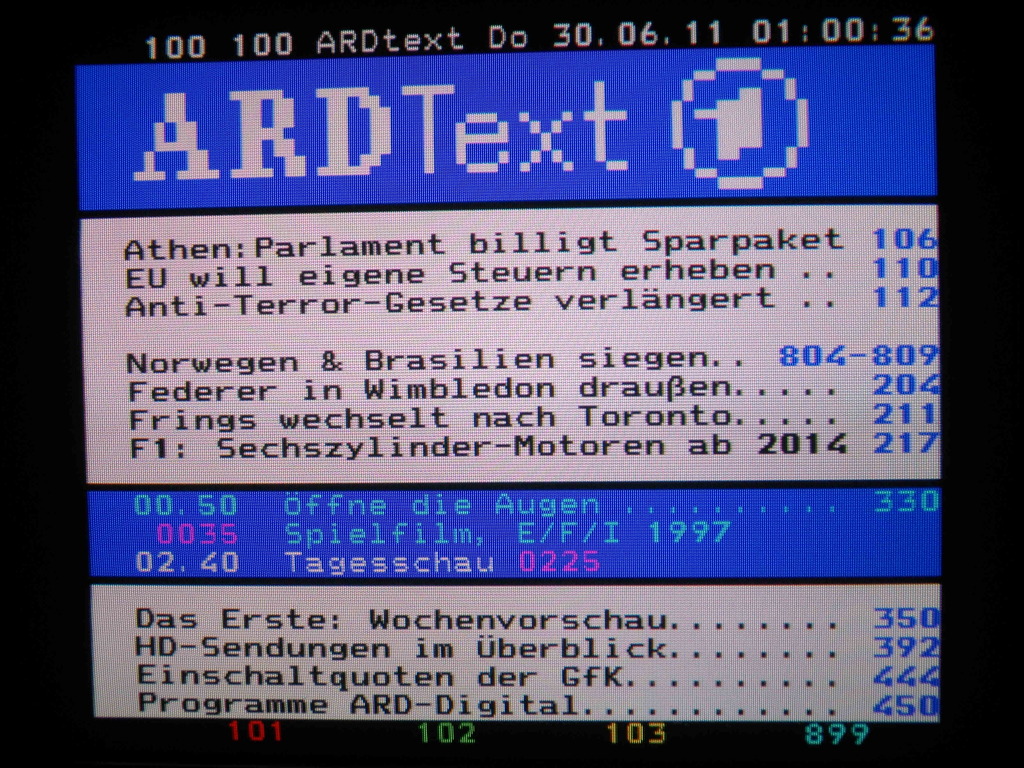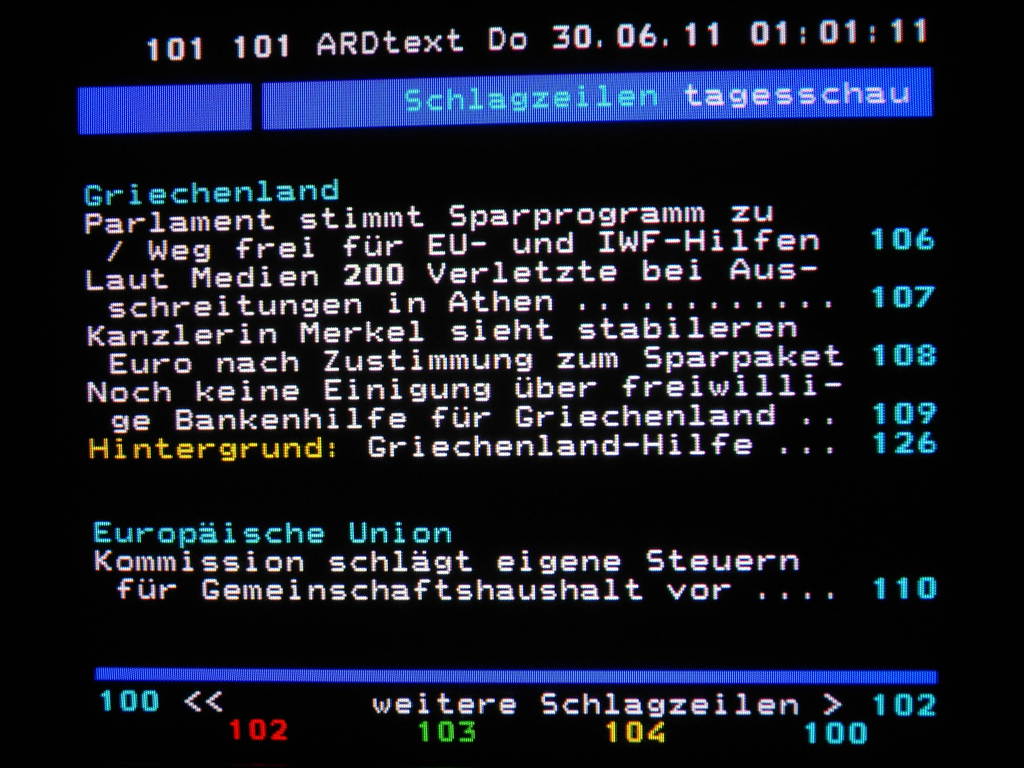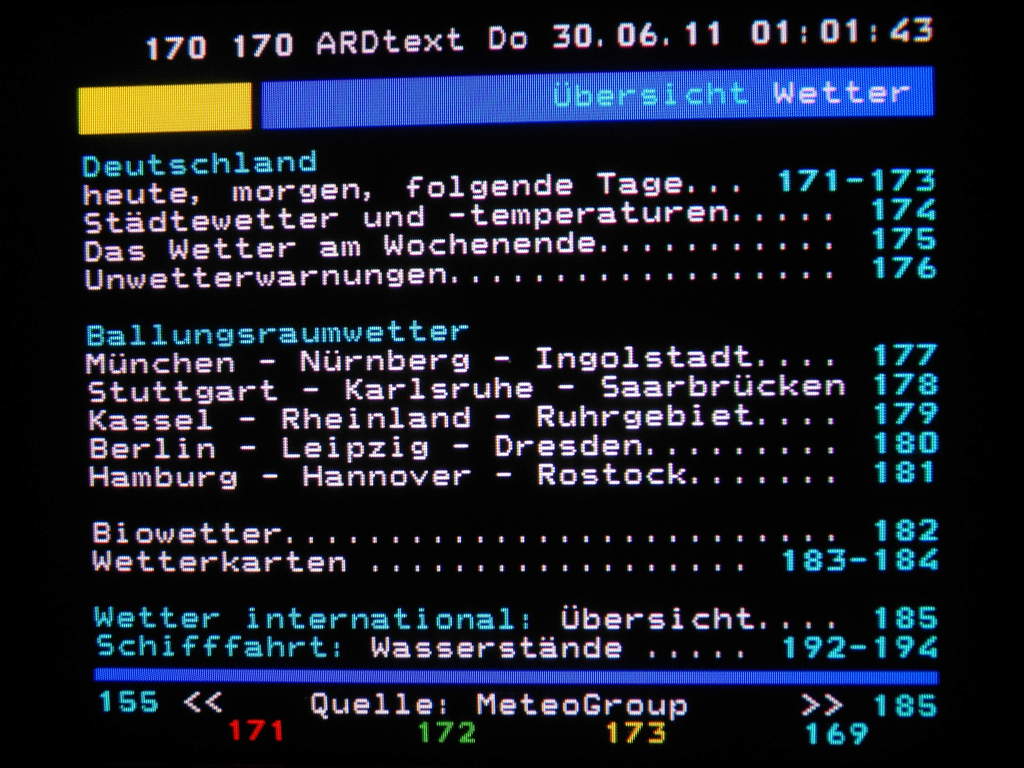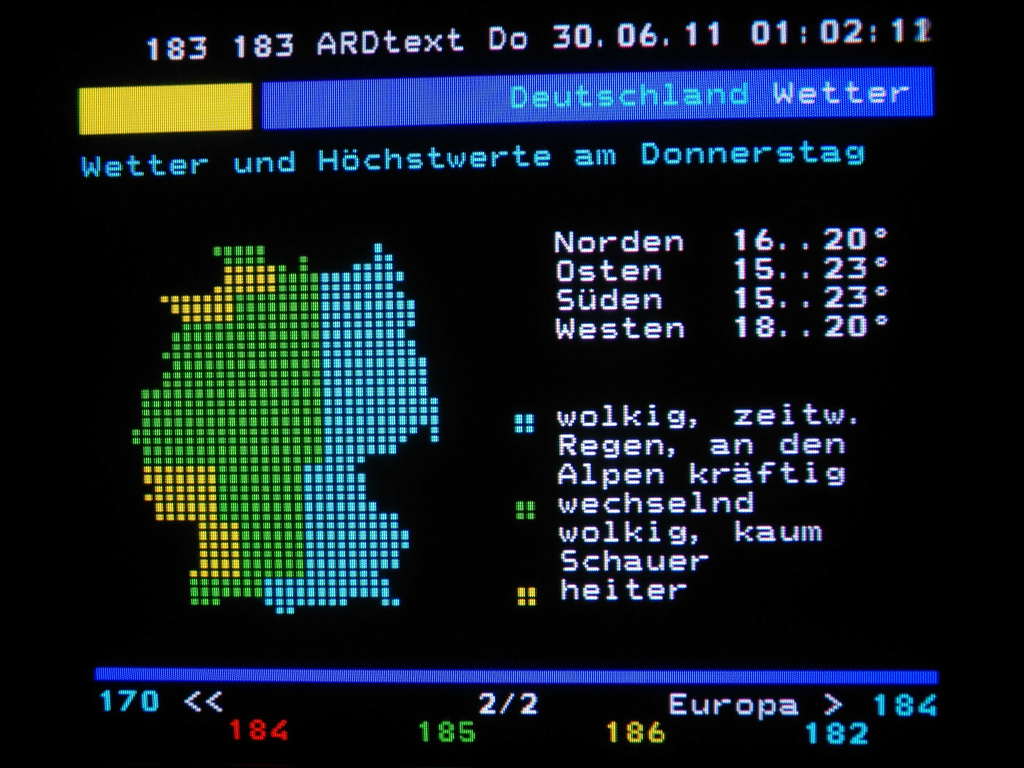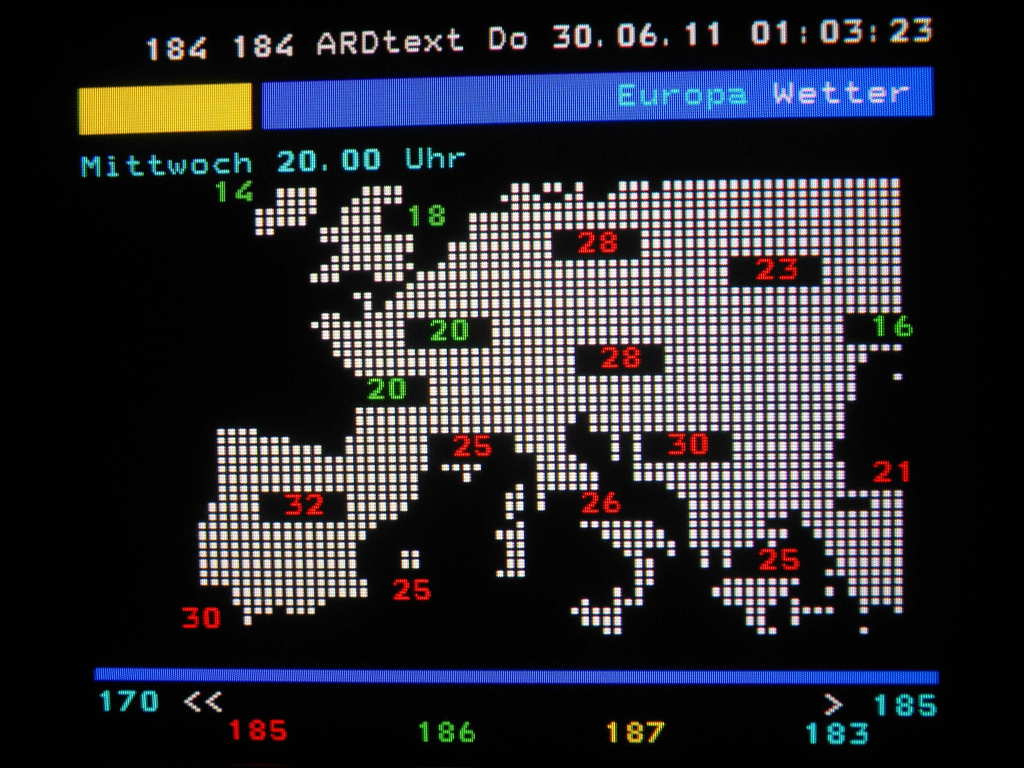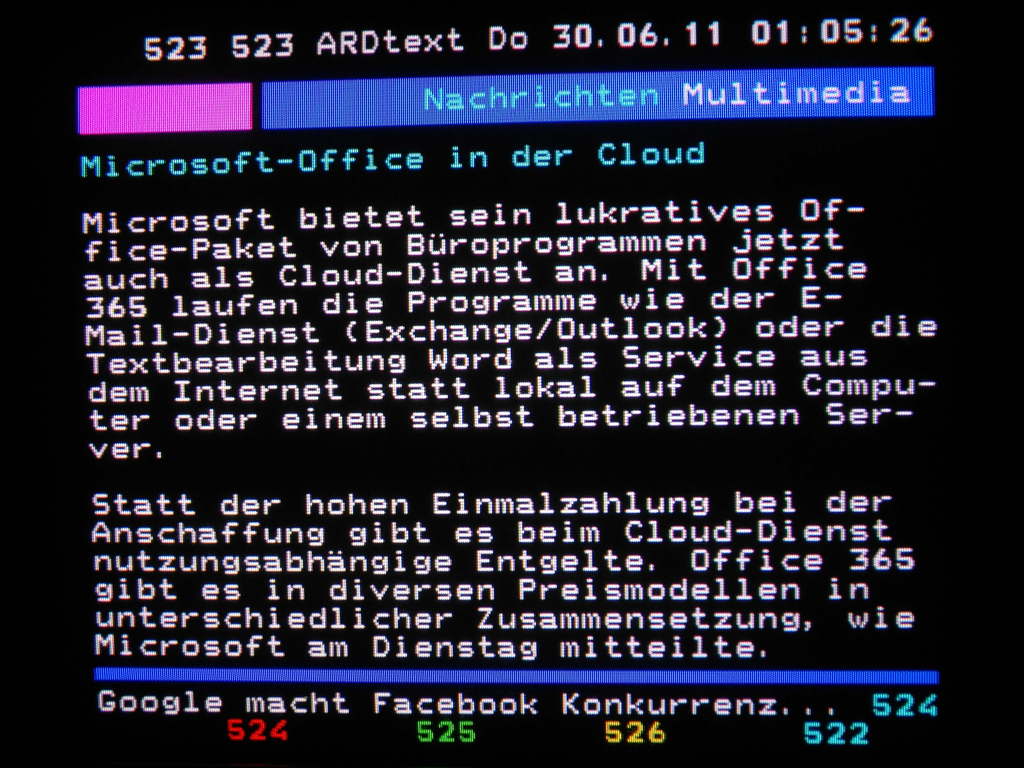 DMAX: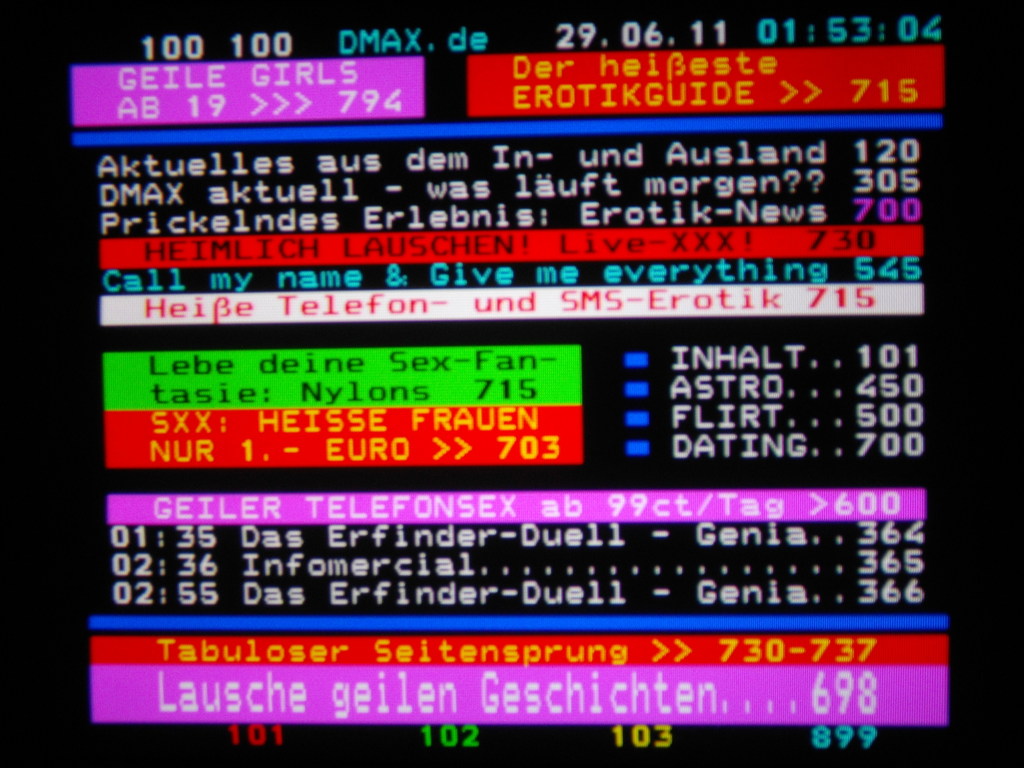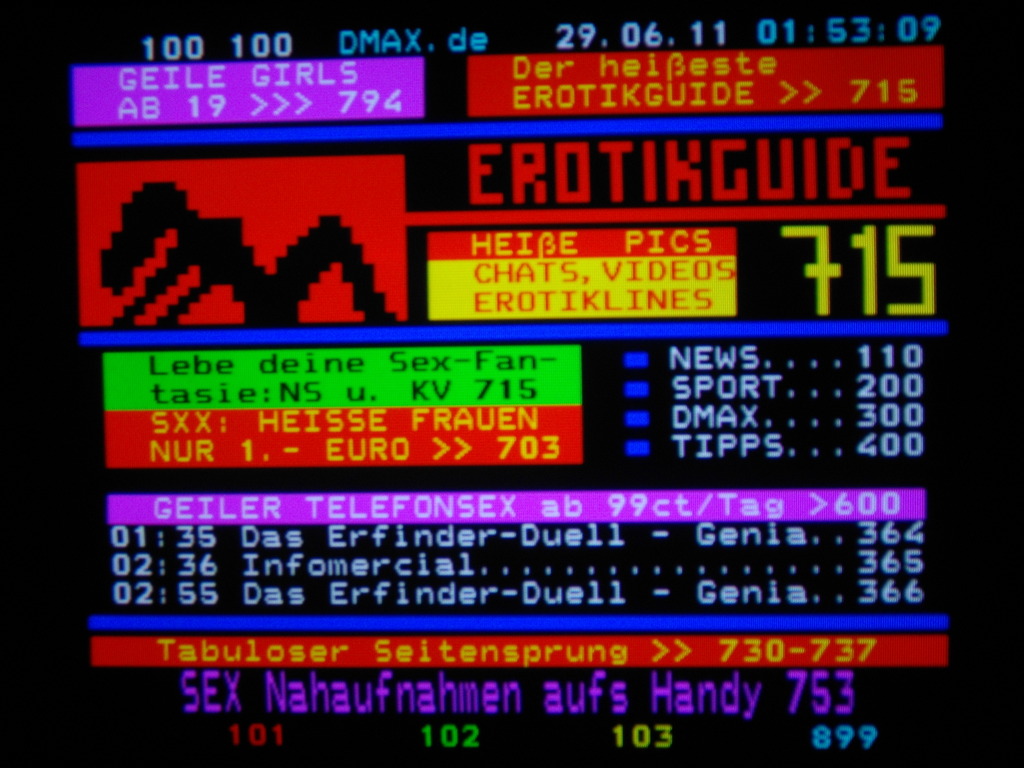 Eurosport: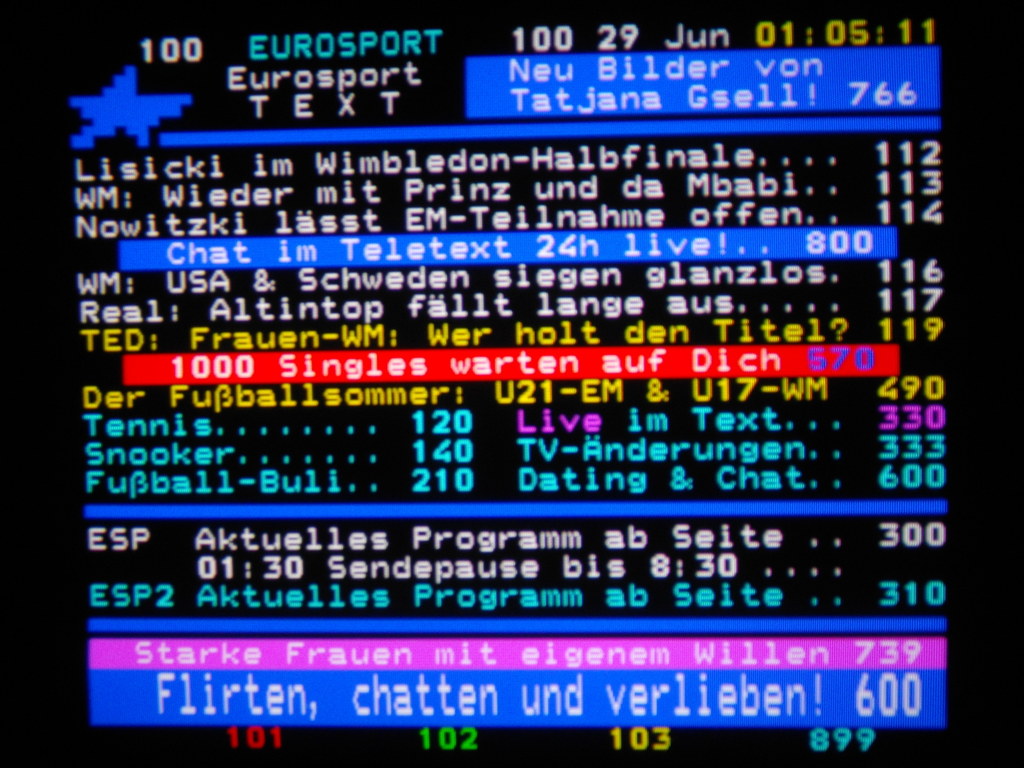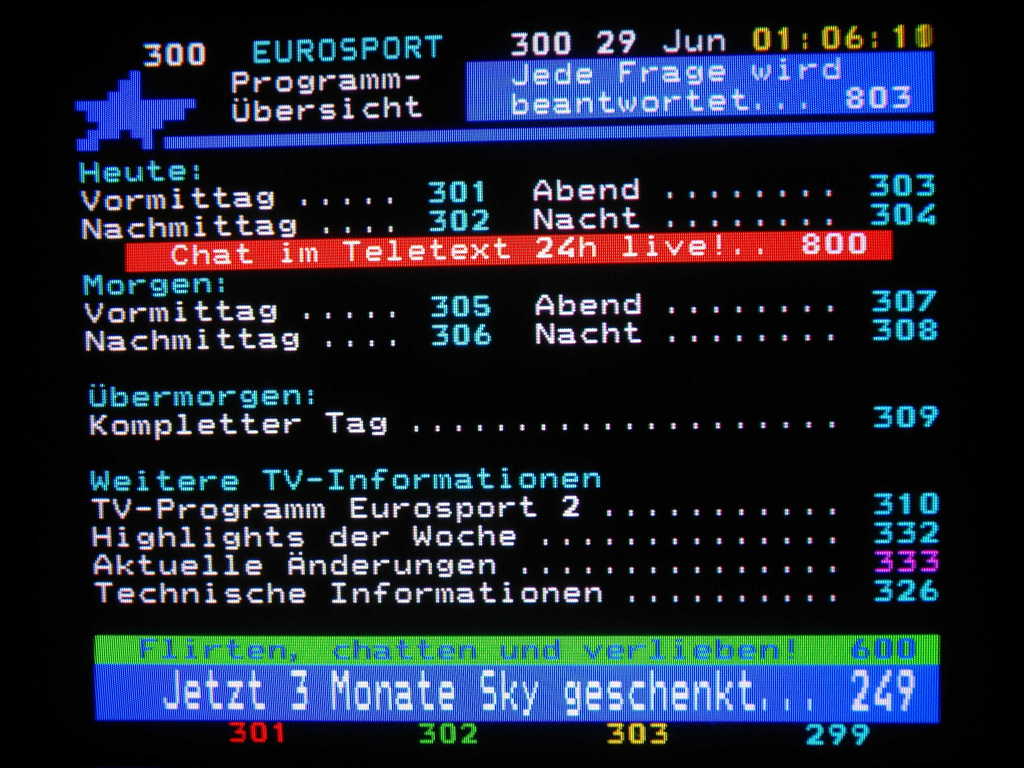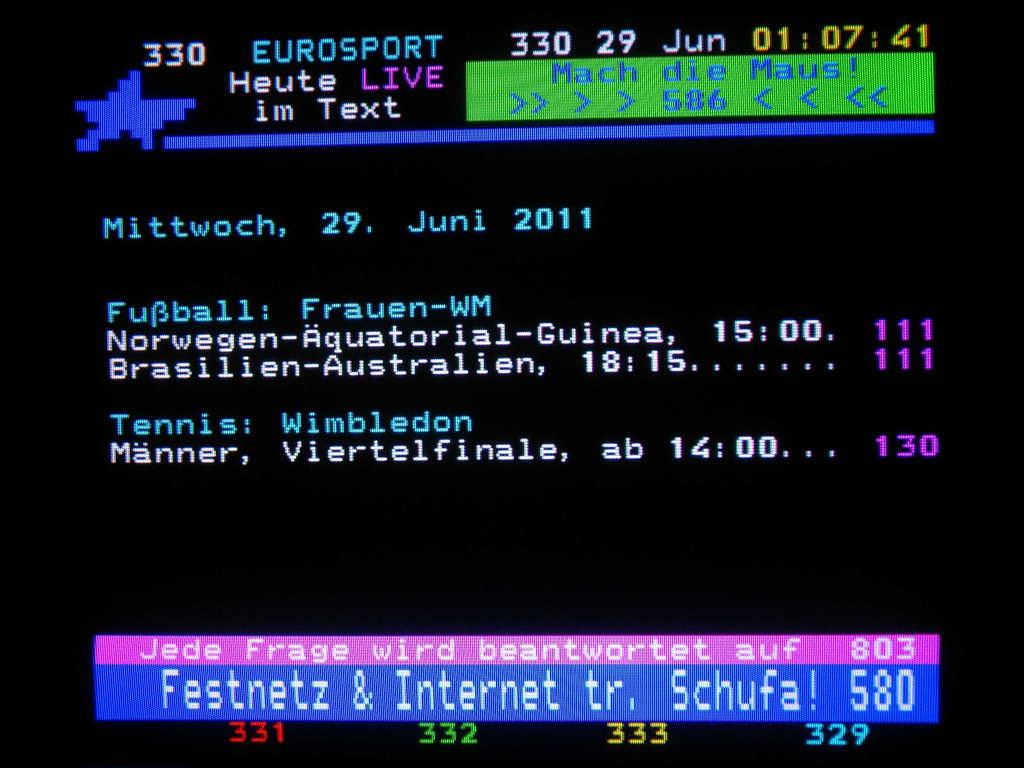 hr-fernsehen: