Frederic Cambus

April 10, 2013

[Ansi Art]
Ever since I discovered Unicode based ANSi art and the existence of Taiwanese telnet BBSes making heavy use of it (in fact, PTT uses Big-5 encoding), I wanted to learn more and explore this different and exotic textmode world. As these BBSes are in Chinese language it was not that easy to figure out how to create an account, but using some logic and a bit of patience, I was able to log in and take some screenshots.
For doing so, I used LunaTerm, a terminal emulator client for Android with built-in Telnet and SSH support. It's a really neat and well thought application allowing to trigger the arrows and enter keys using gestures and to toggle virtual keyboard display using volume control keys, making it very efficient for BBSing.
Here is a selection of screens from PTT and PTT2 systems, boasting some very interesting and mysterious ANSi art. More information about these systems can be found on Wikipedia. There was even a PTT3 system at some point but it seems to be down at the moment, I have no idea if this is permanent or temporary. If it ever comes back online, I will do another round of screenshots.
PTT Login Screens: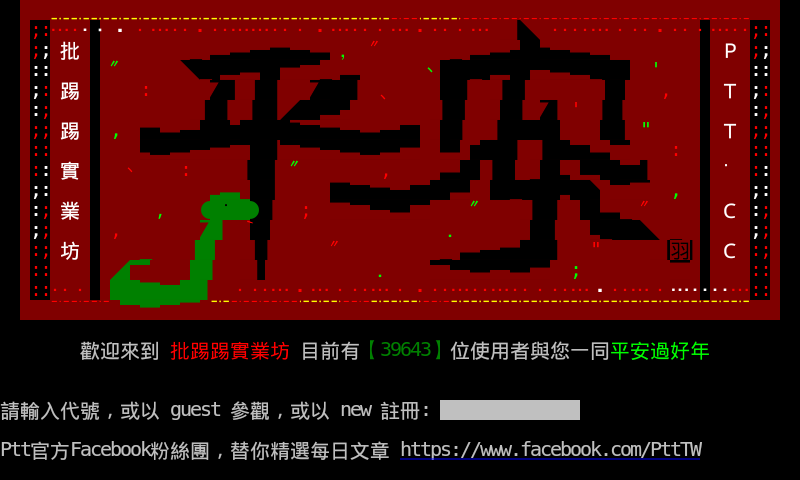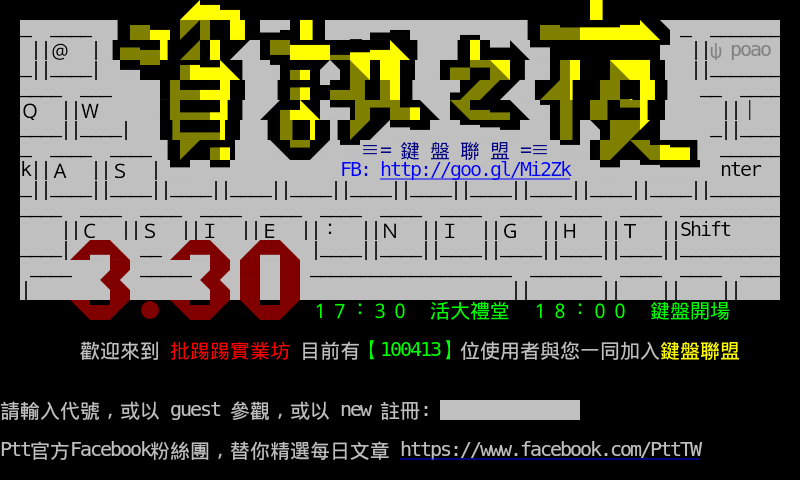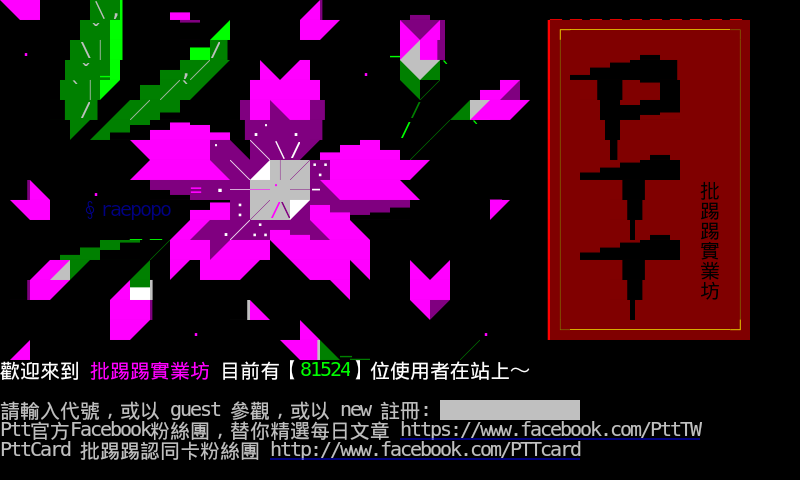 PTT Welcome Screens: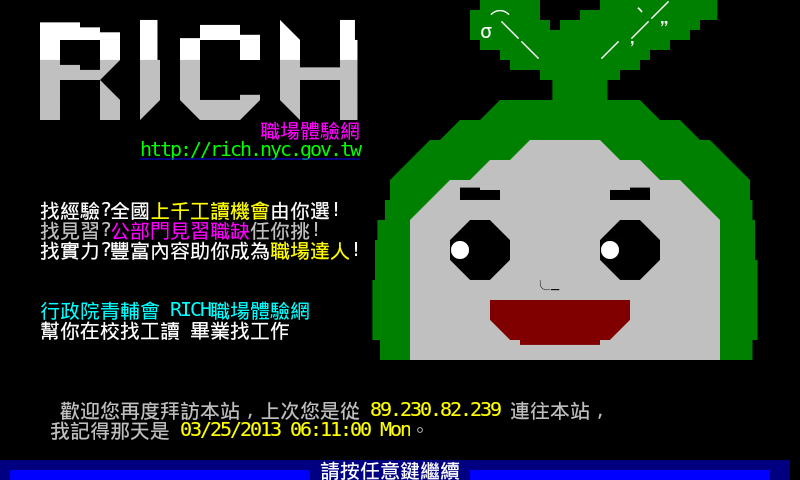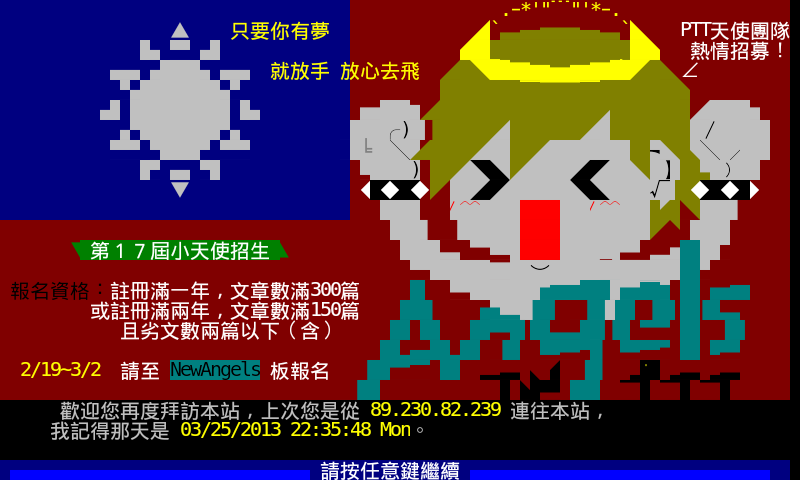 PTT Main Menu Screens: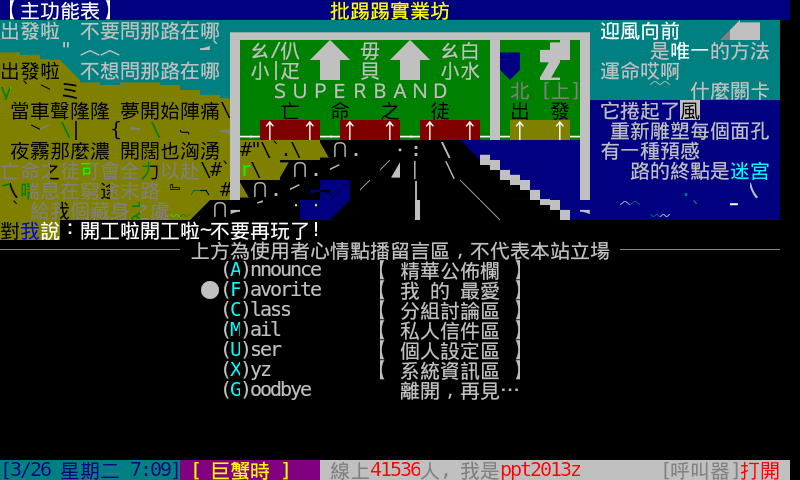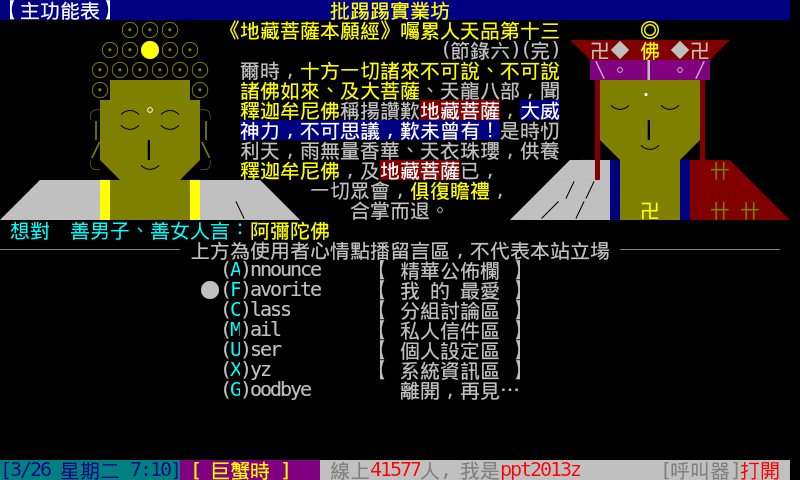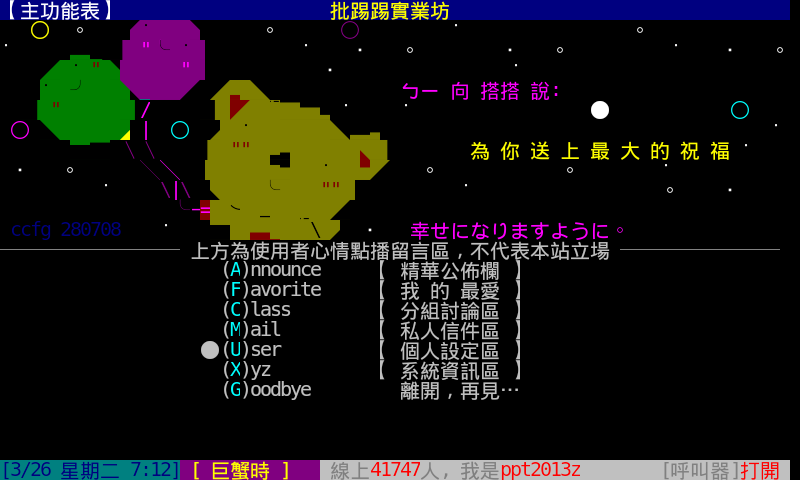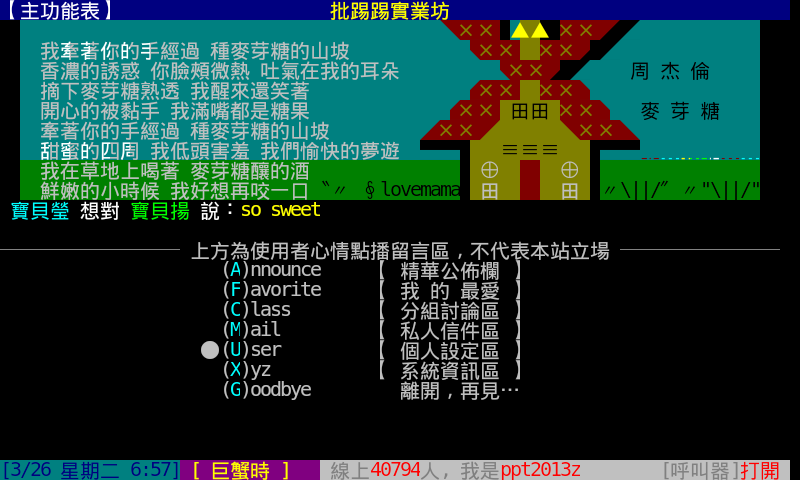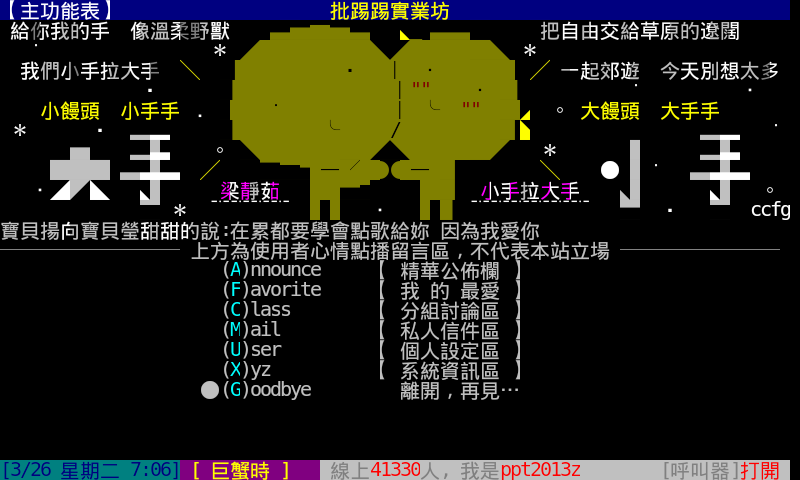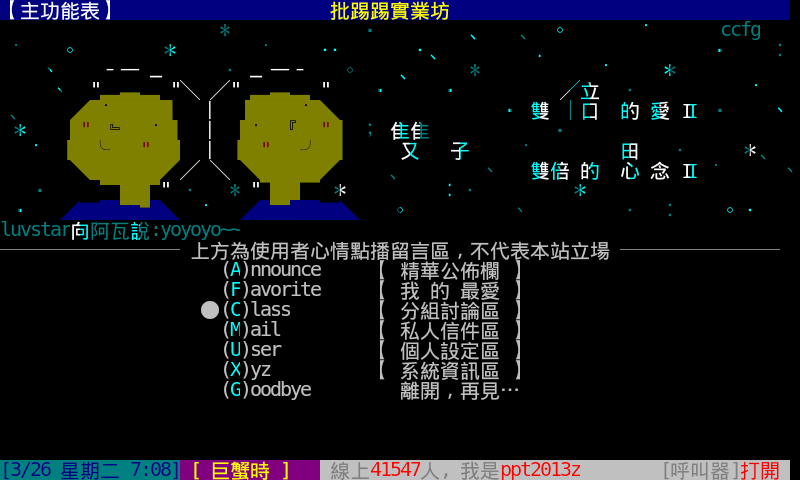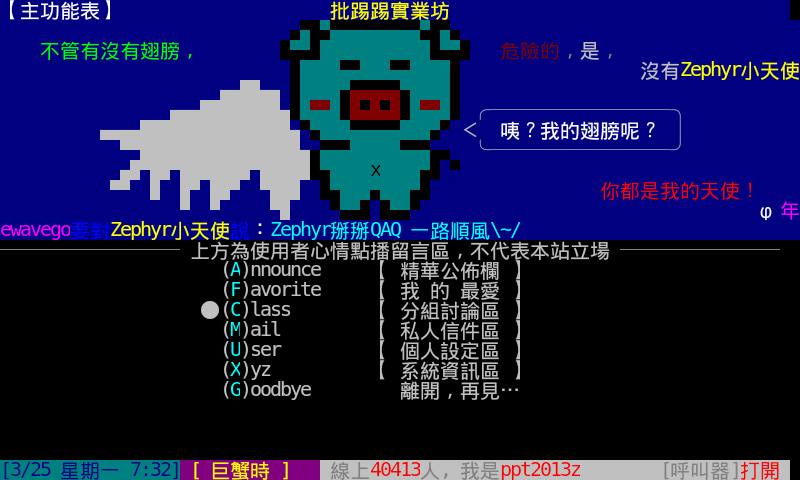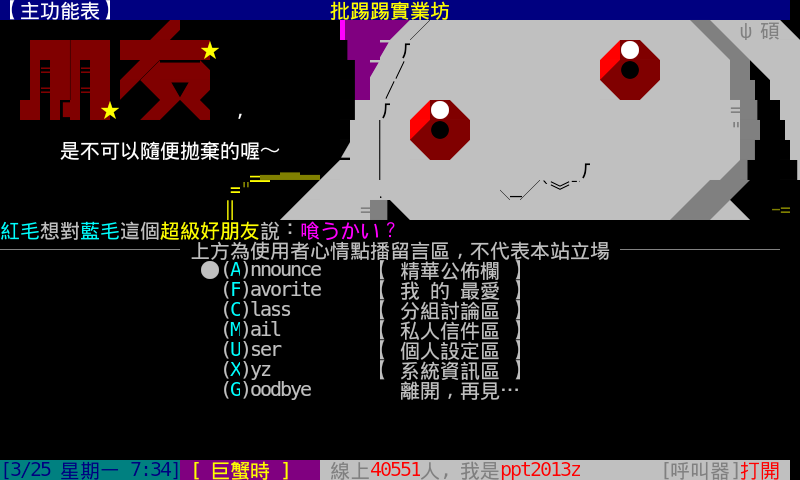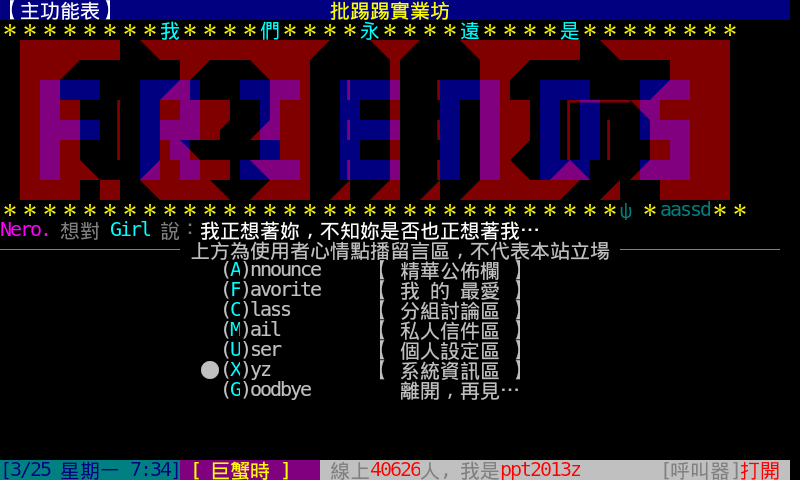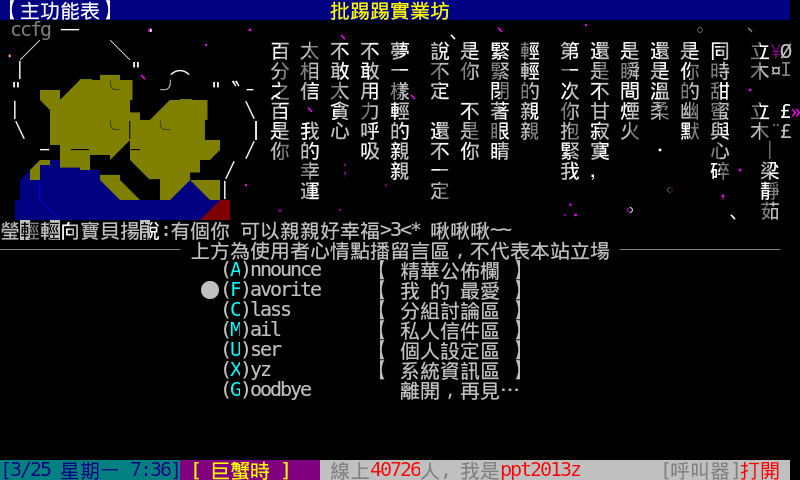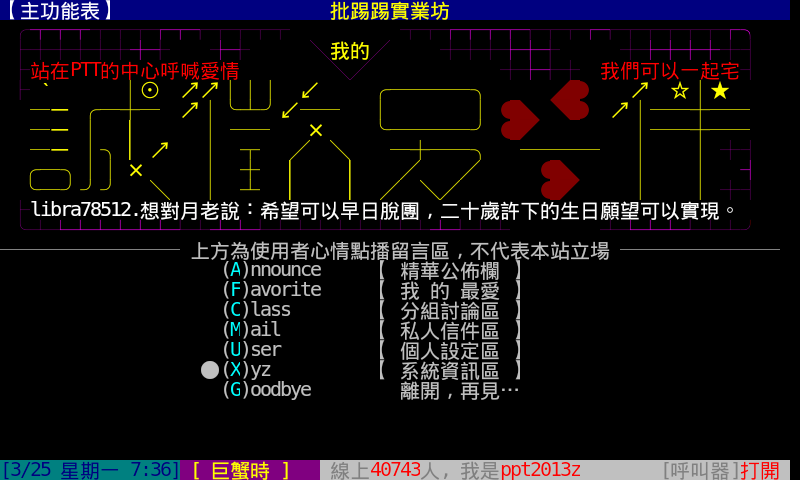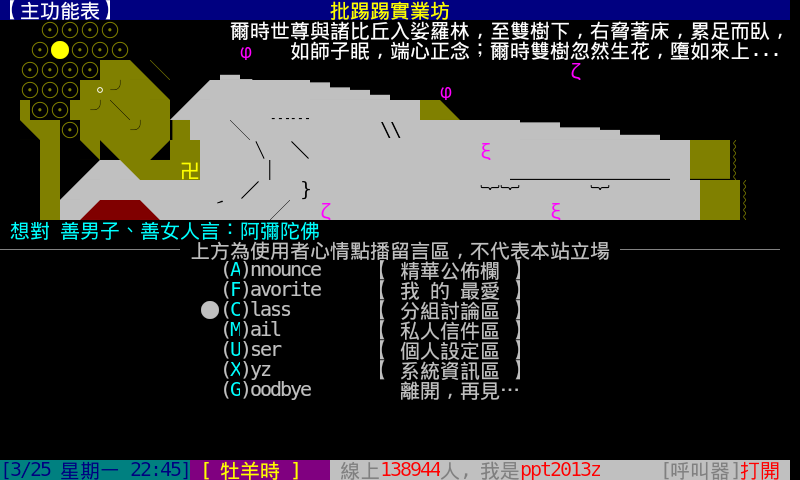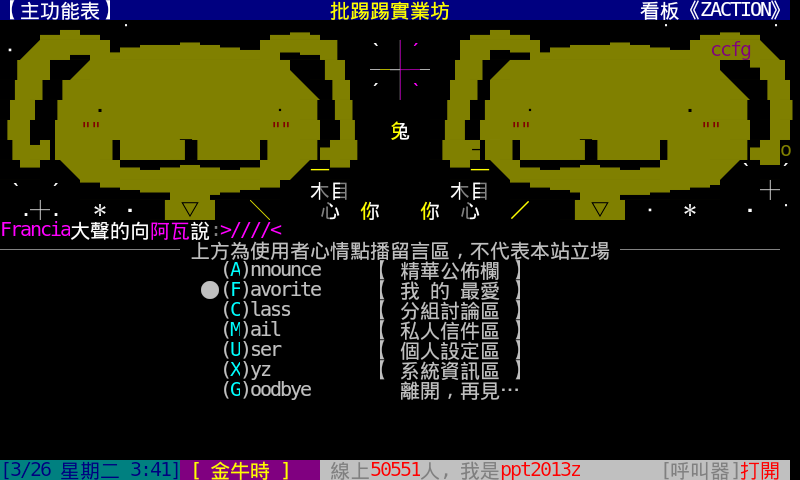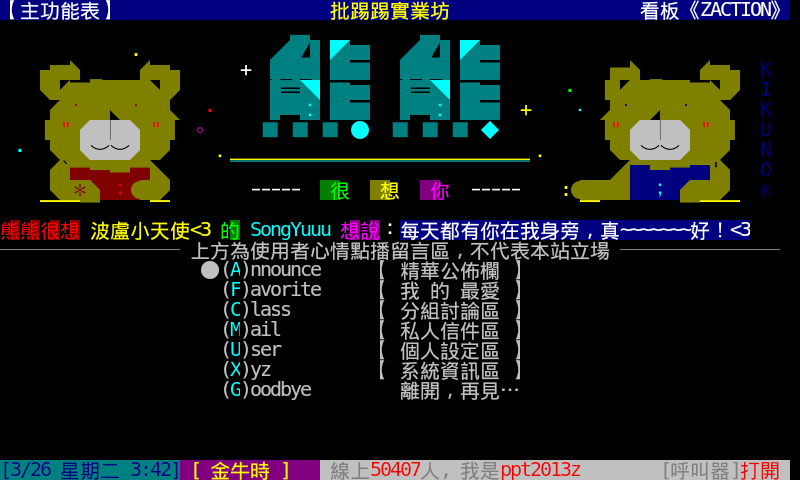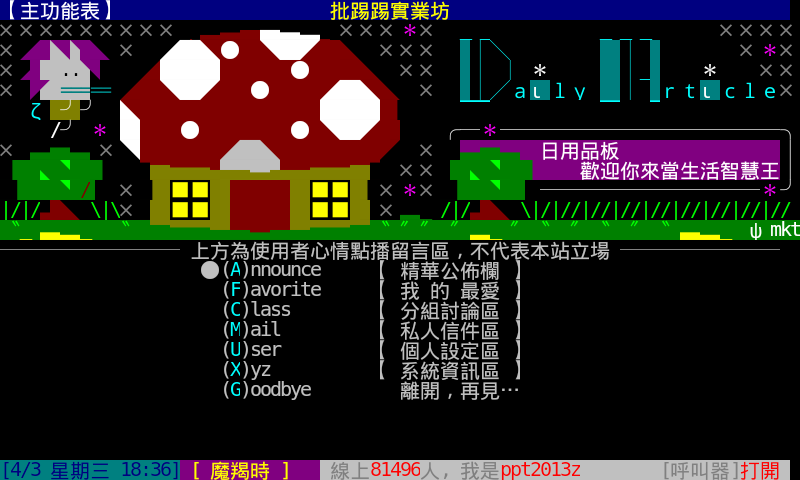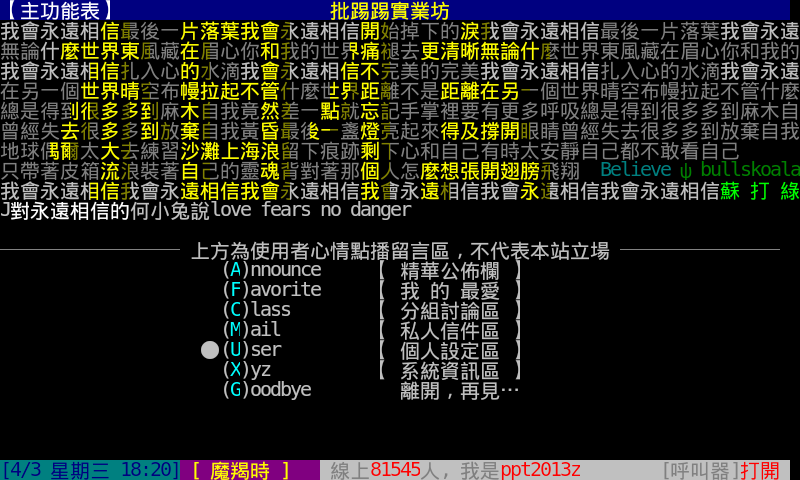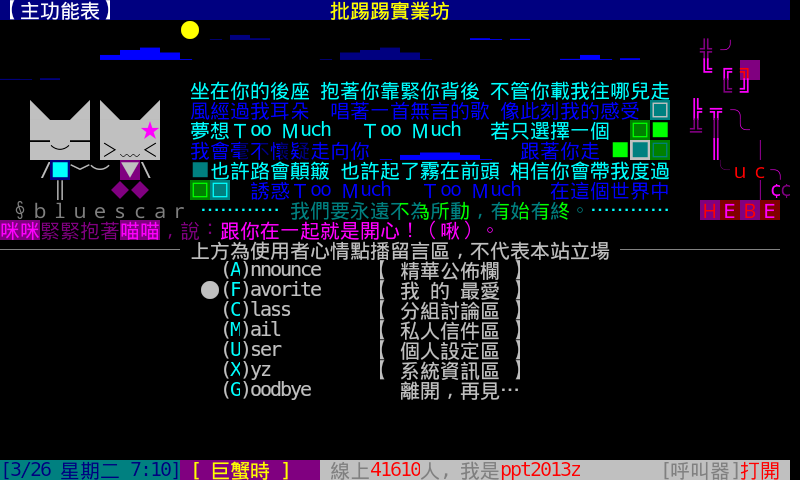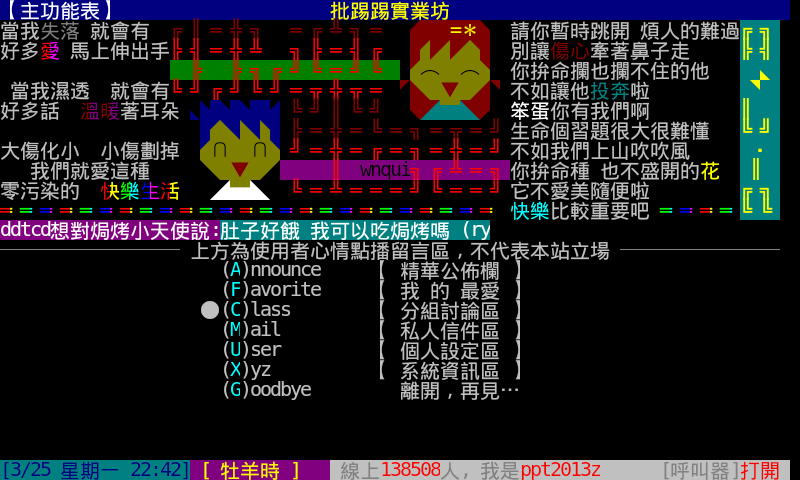 PTT Conferences Menu: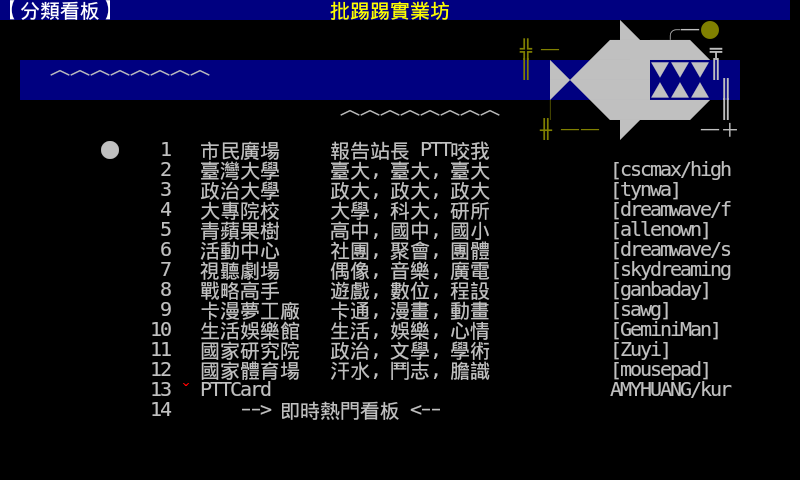 PTT Mail Menu: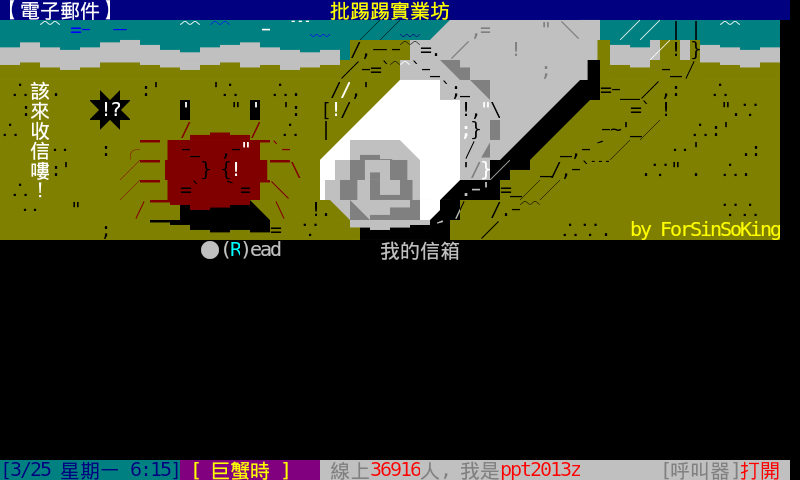 PTT User Menu: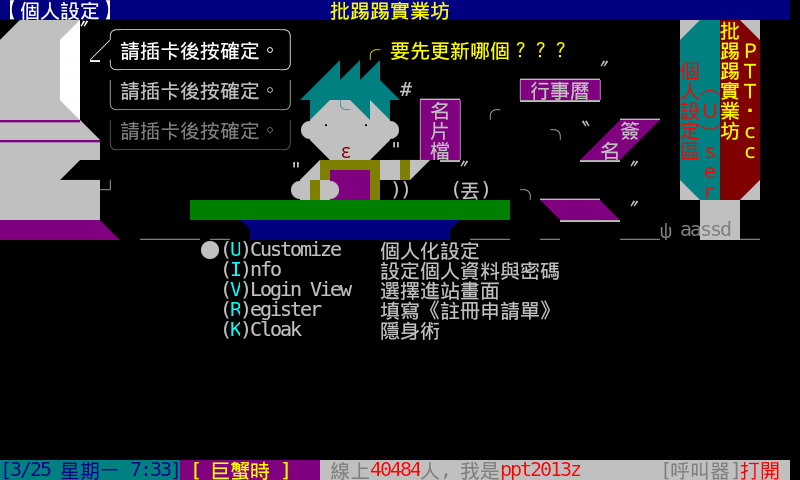 PTT X.Y.Z. Menu: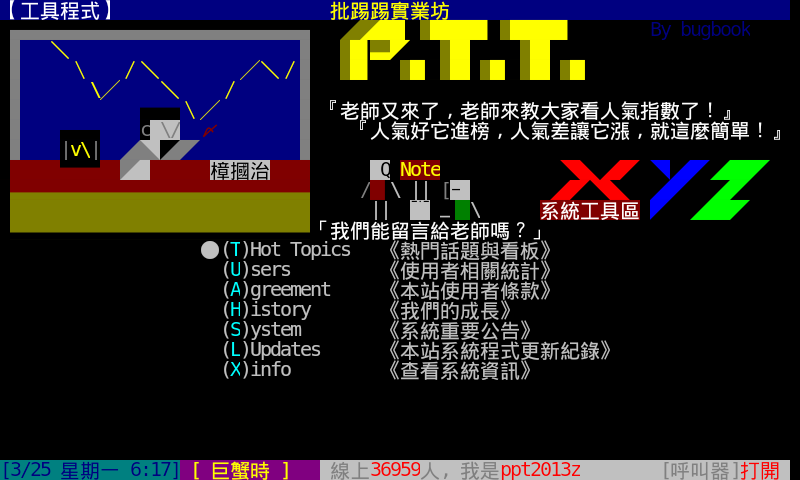 PTT System History: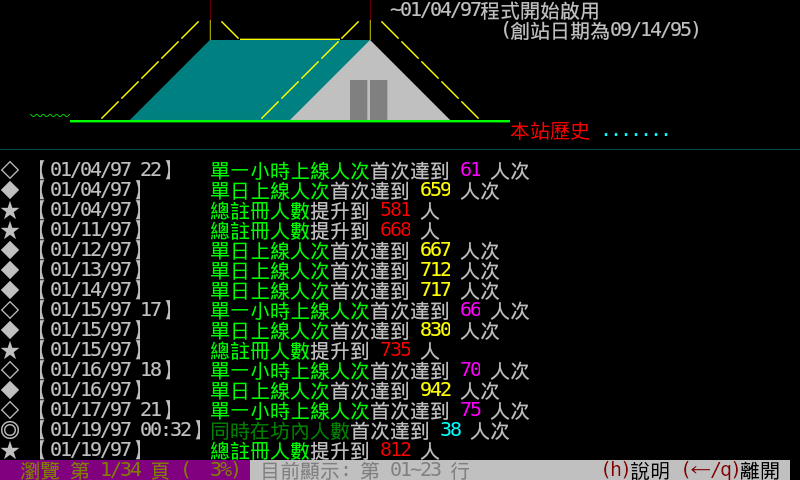 PTT Goodbye Screen: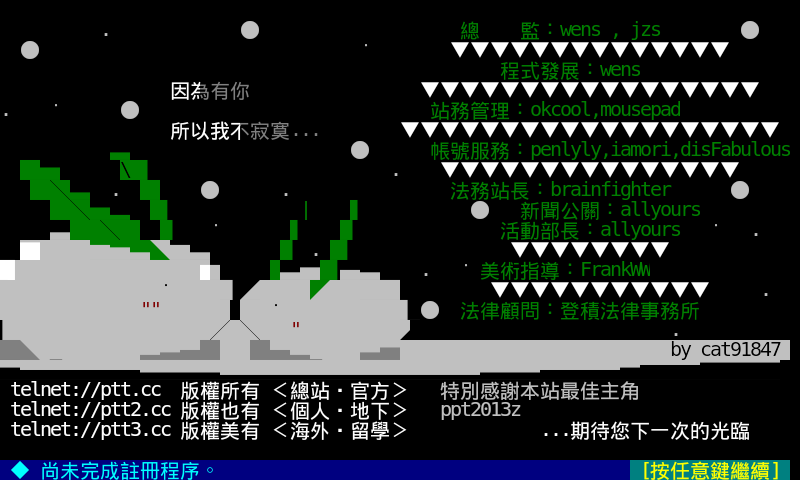 PTT2 Login Screen: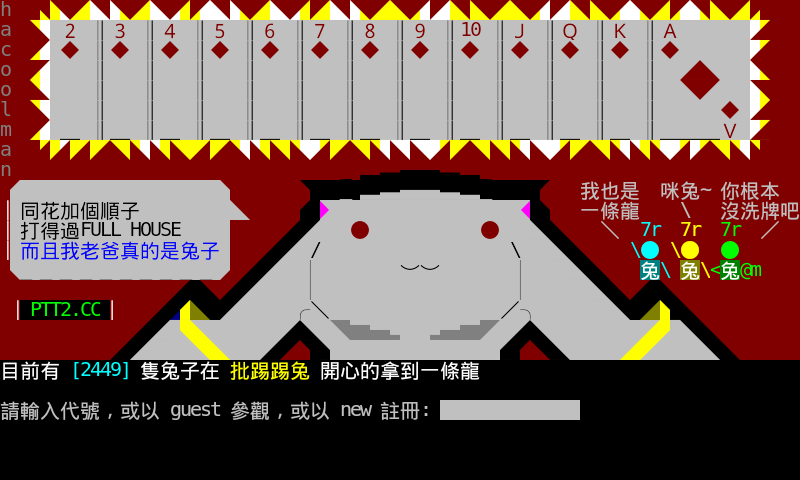 PTT2 Main Menu Screens: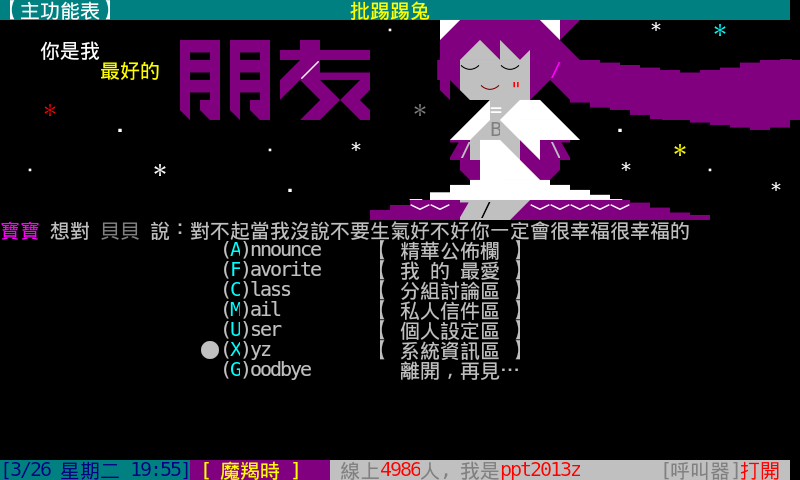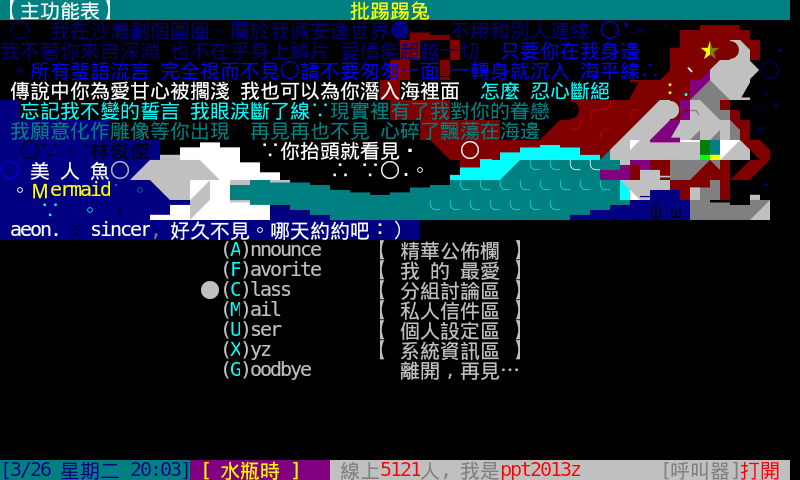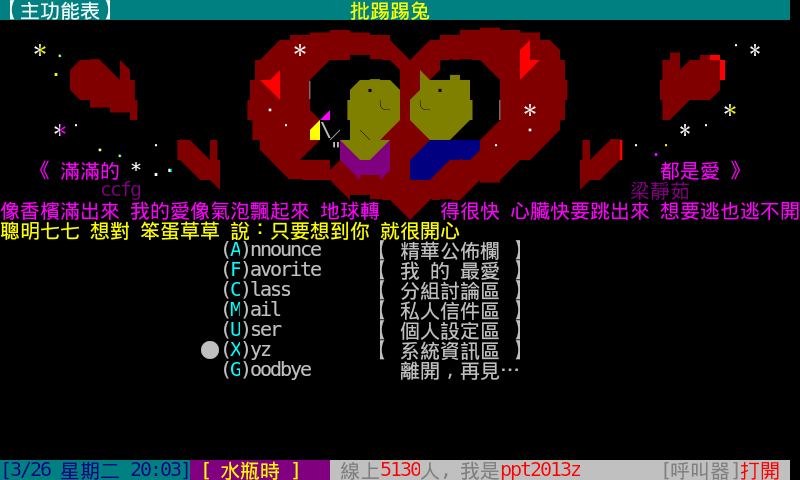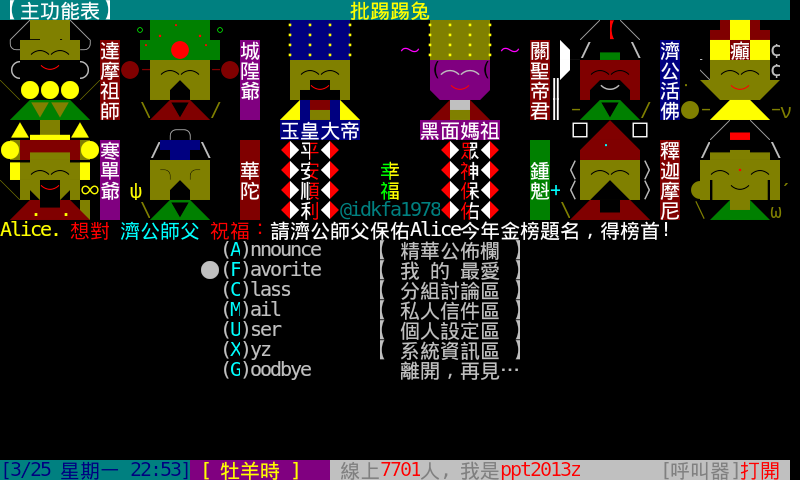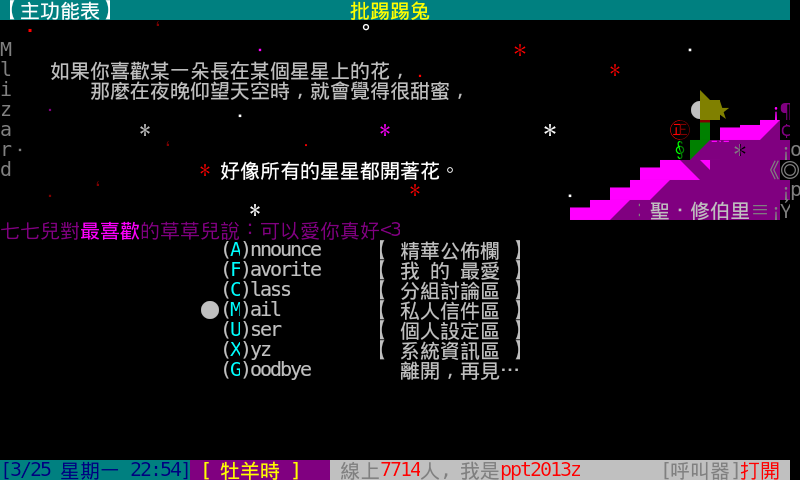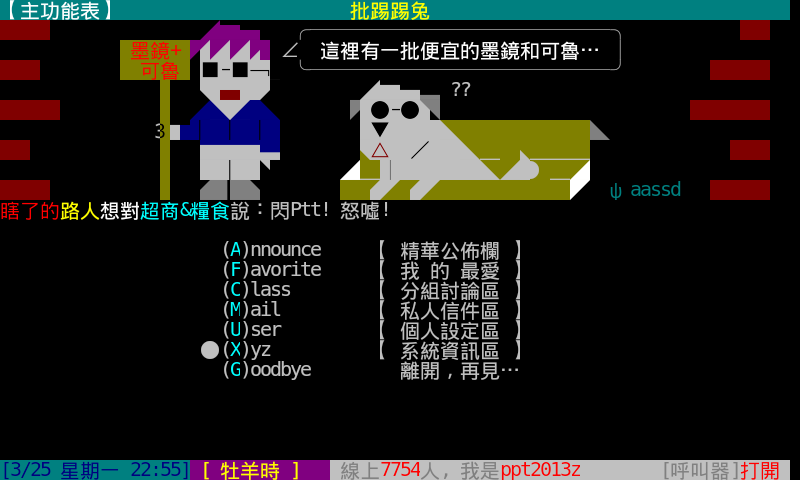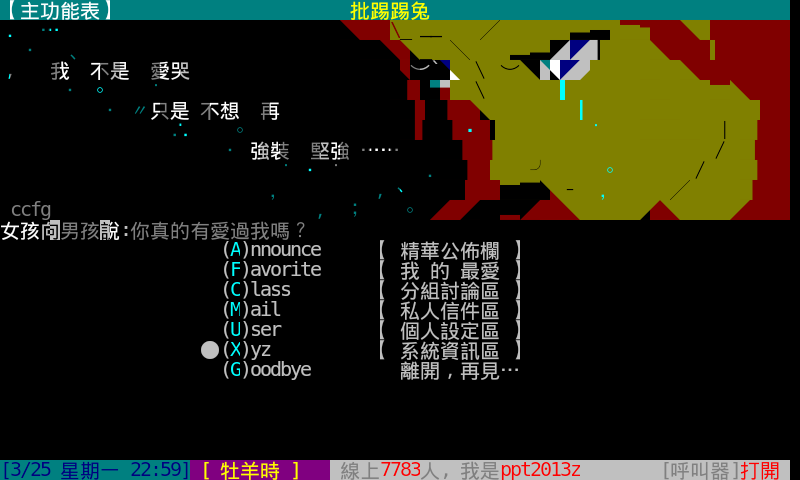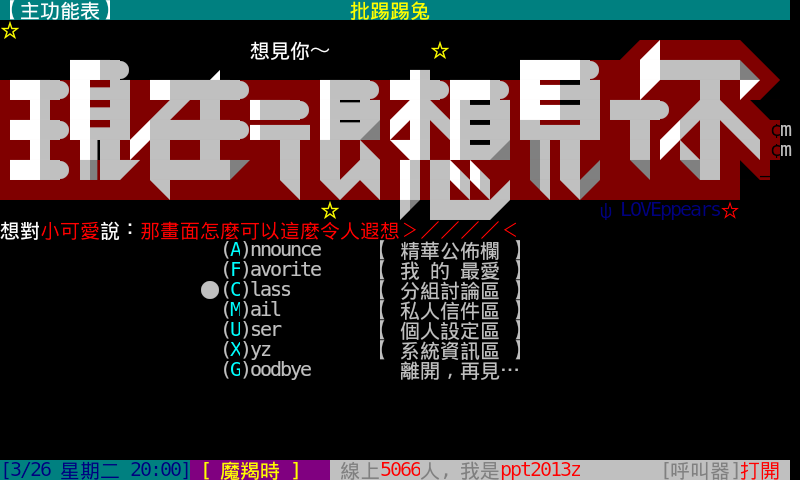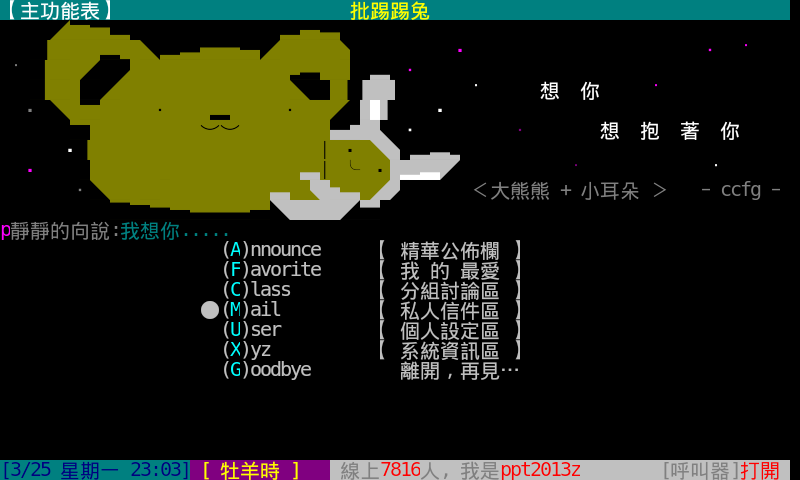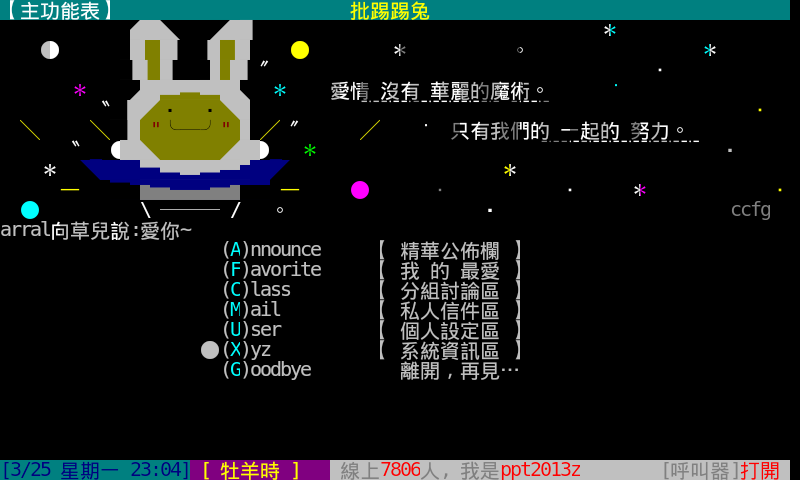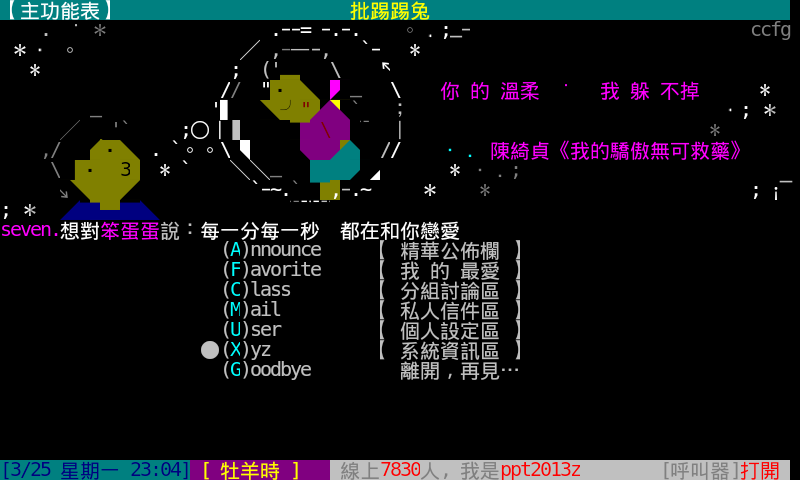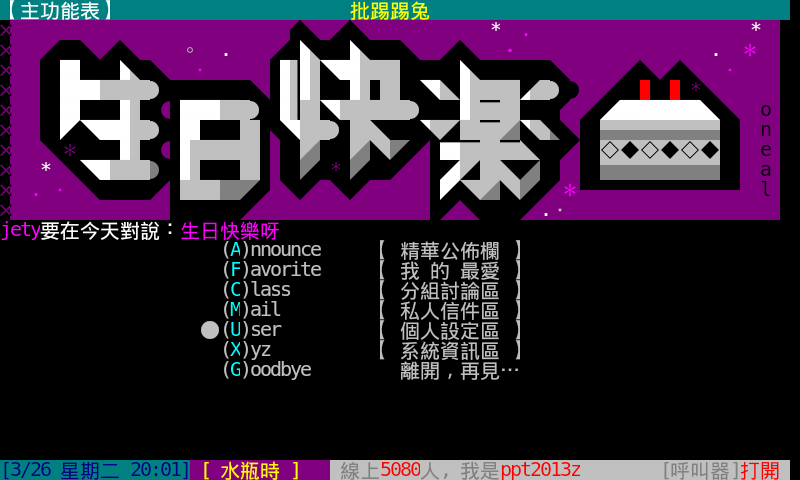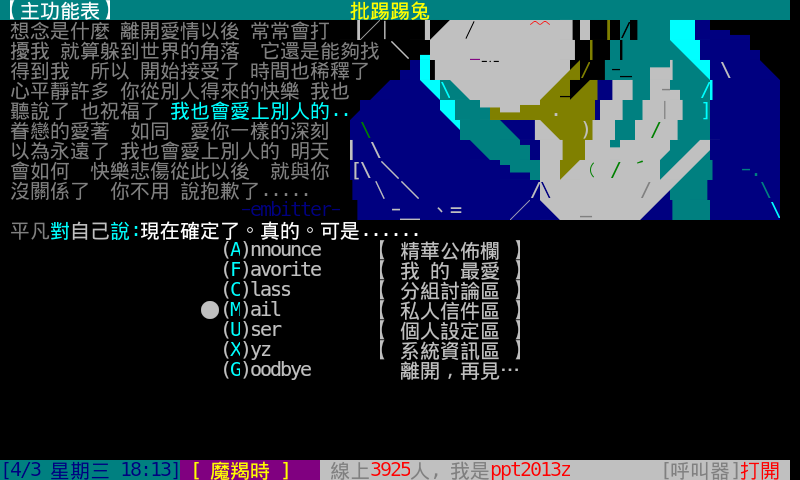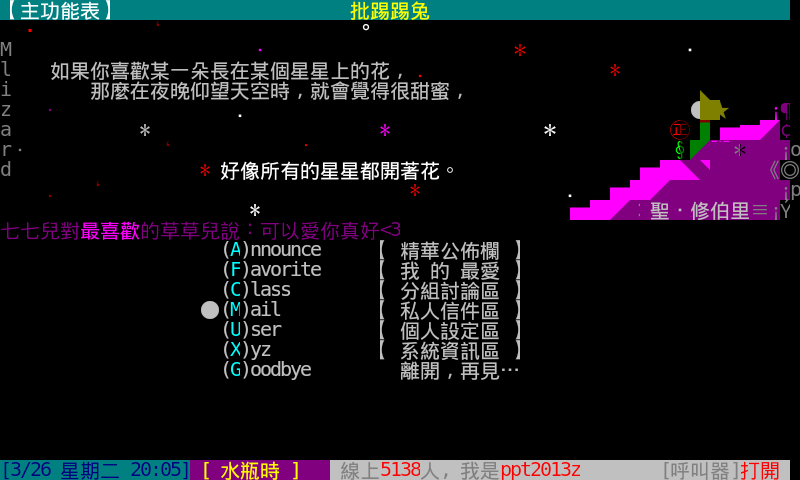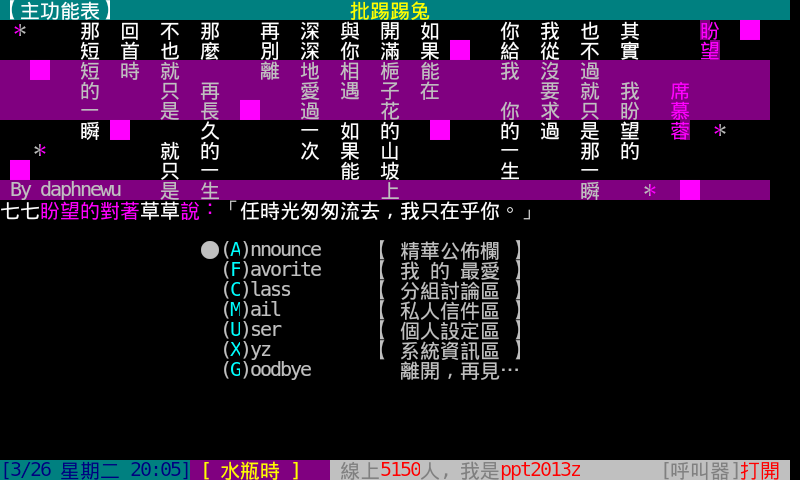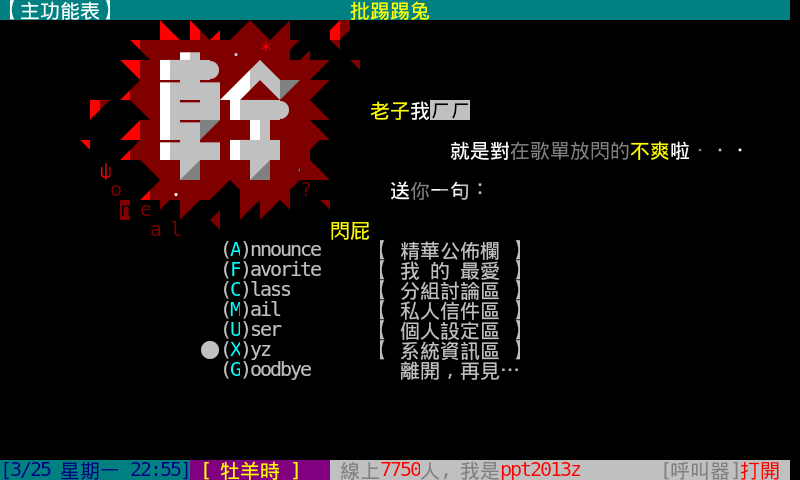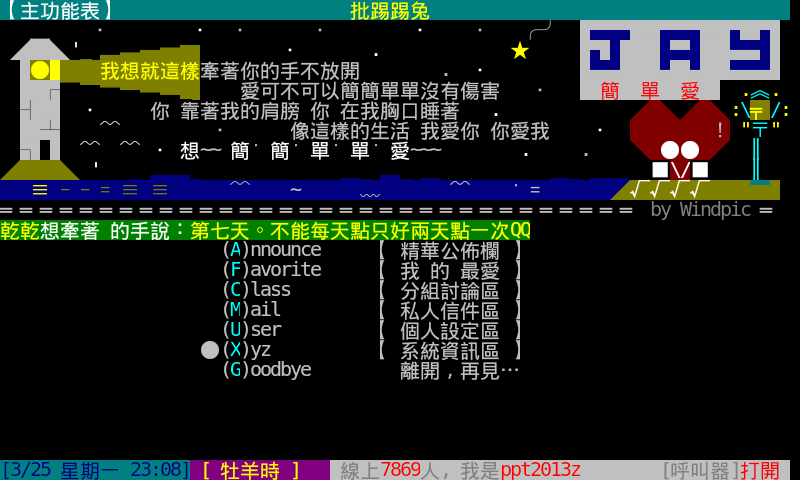 PTT2 Mail Menu: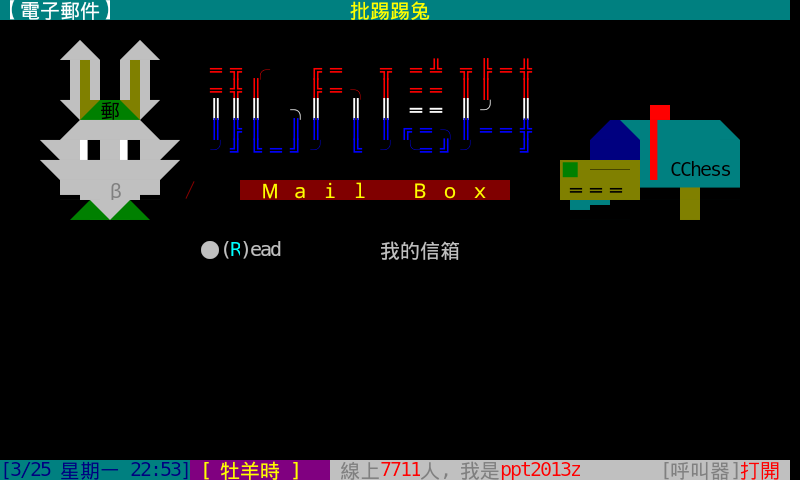 PTT2 User Menu: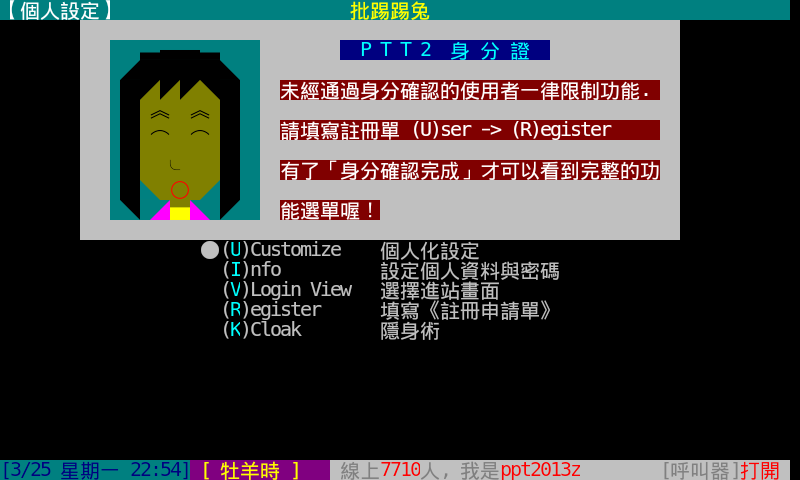 PTT2 X.Y.Z. Menu: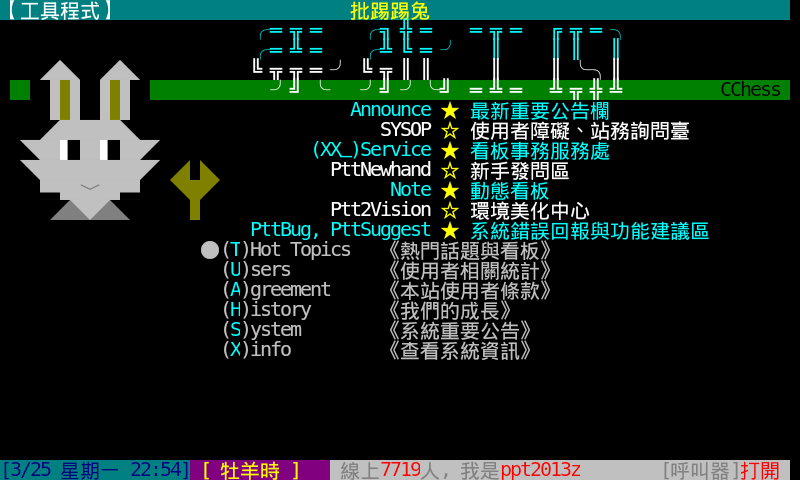 PTT2 Goodbye Screen: