Frederic Cambus

April 24, 2015

[RISC OS] [ARM]
Last week-end, I was finally able to dedicate some free time to play a little bit with the Raspberry Pi again, so I decided to plug it on my TV and try RISC OS Open using the prebuilt RISC OS Pi (RC14) SD card image.
In fact, I already had a brief encounter with RISC OS running on Acorn hardware (most likely a Risc PC) a while ago at a French demoparty in the late nineties. I'm not sure how popular those machines were in the UK, but in France, it was as exotic as it can get.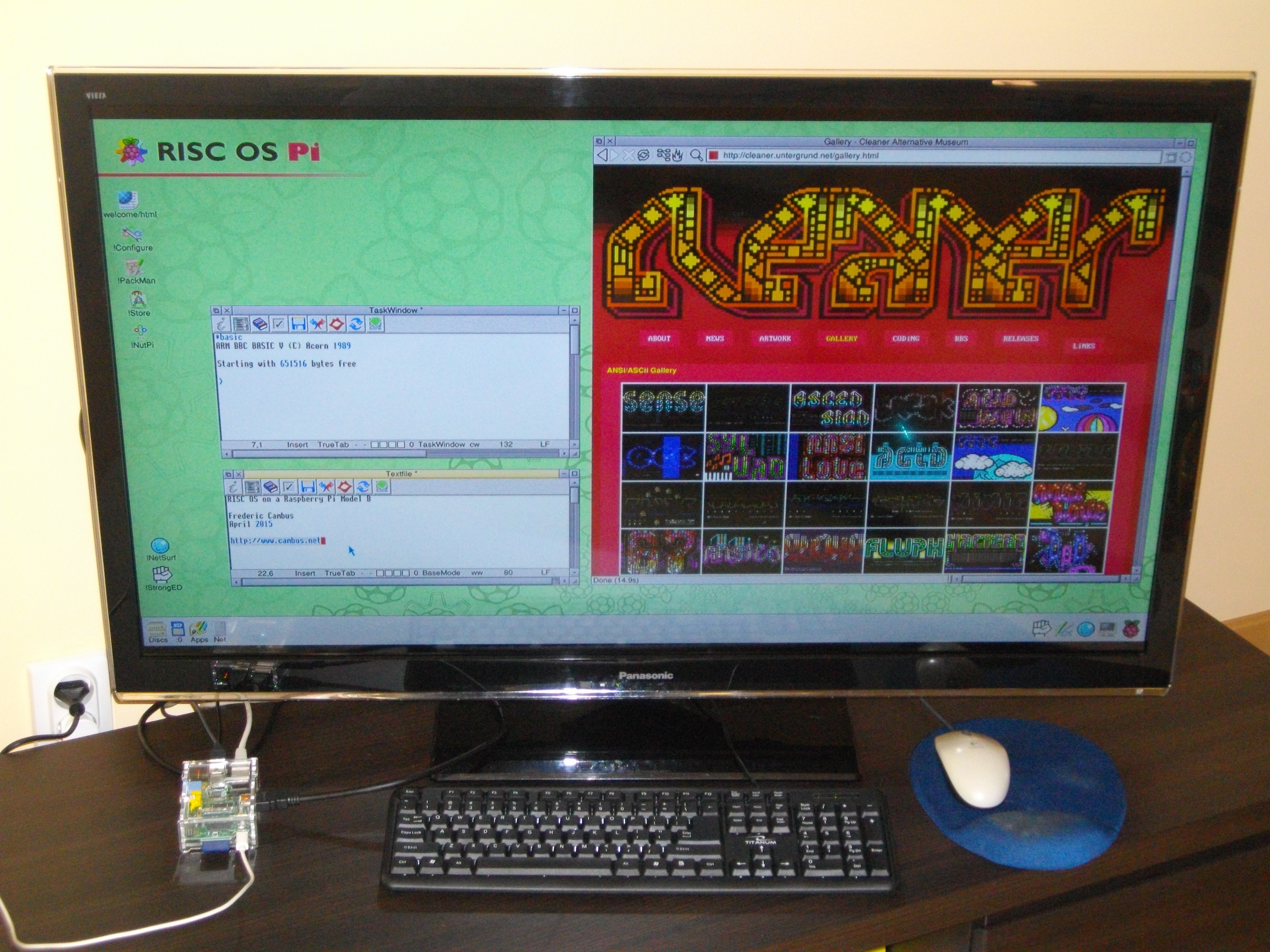 Here is a screenshot showing the desktop running a few applications: BBC Basic, StrongEd text editor, and the NetSurf Web browser pointed at my ASCii and ANSi Gallery: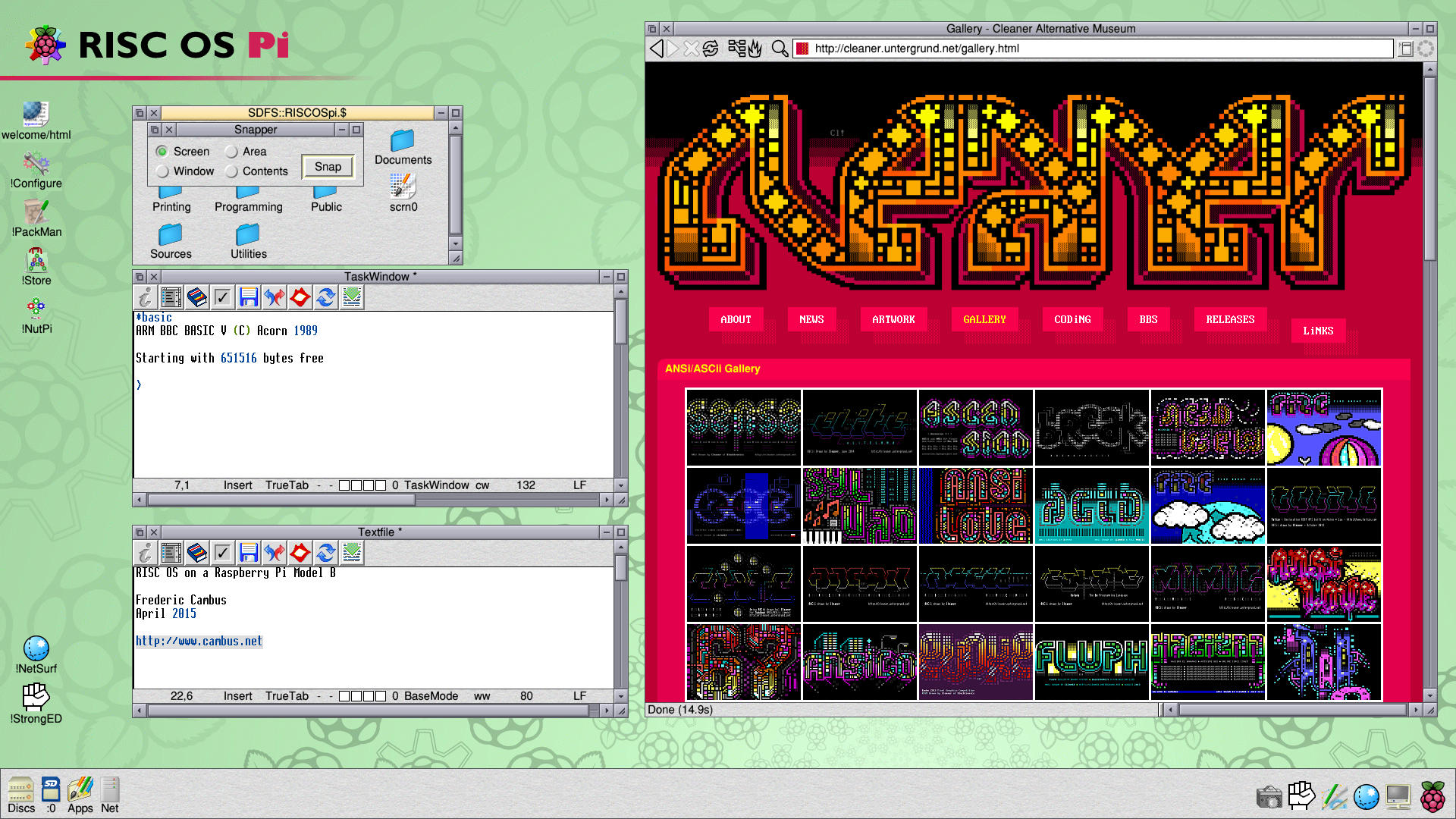 This capture was taken using Snapper and converted from sprite to PNG using ConvImgs.