Frederic Cambus

August 24, 2017

[OpenBSD] [MIPS64]
I've had the EdgeRouter Lite from Ubiquiti since a little more than a year now, and it's a nice and affordable little fanless device to run OpenBSD/octeon on.
The CPU on this machine is a dual-core Cavium Octeon CN50xx (MIPS64 ISA) which can run in both BE and LE modes. OpenBSD runs in big-endian mode on this architecture.
On the minus side, there is no internal clock and no FPU.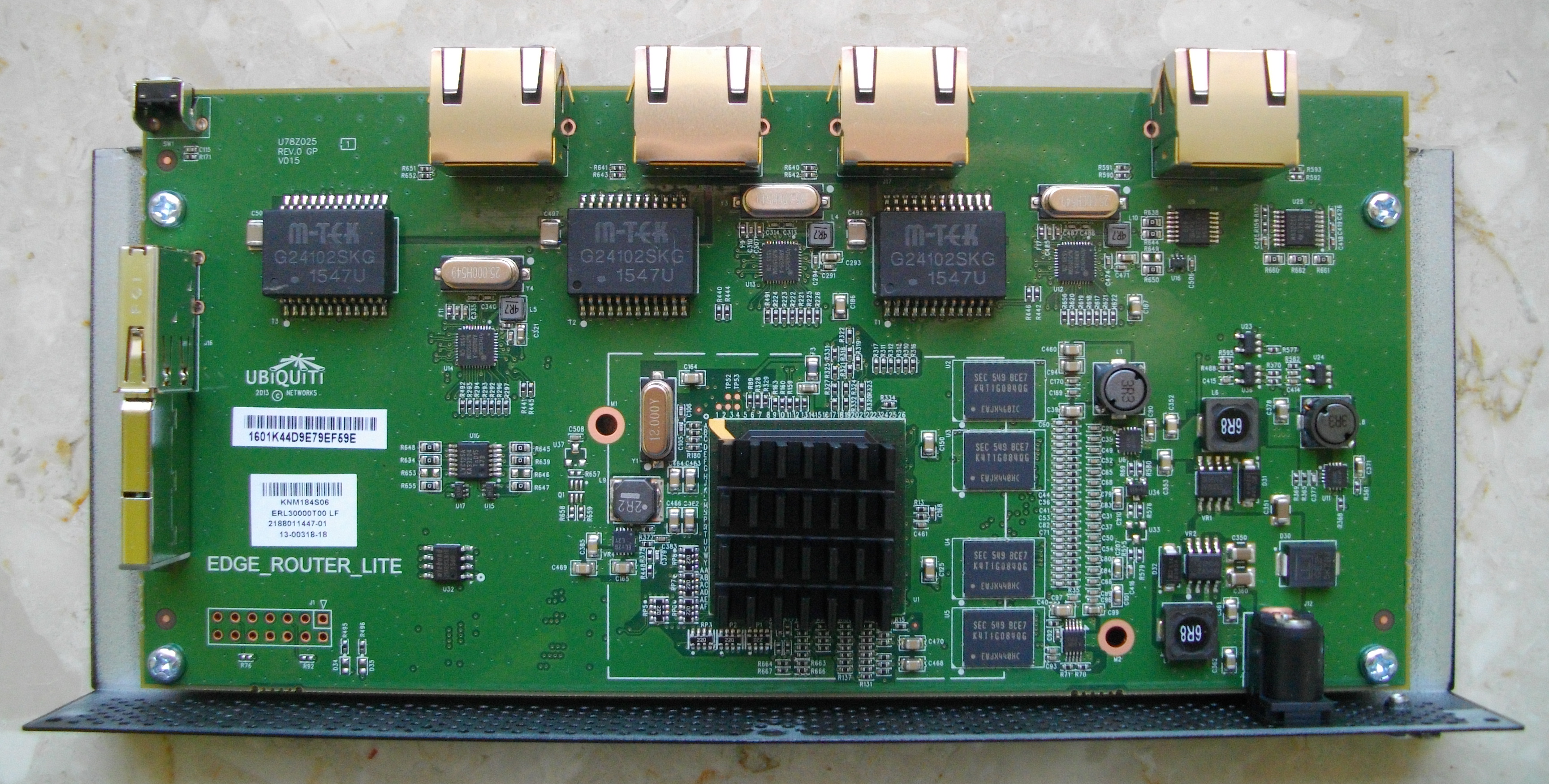 Here is the output of running file on executables:
ELF 64-bit MSB shared object, MIPS, MIPS-III version 1

And this is the result of the md5 -t benchmark:
MD5 time trial.  Processing 10000 10000-byte blocks...


Digest = 52e5f9c9e6f656f3e1800dfa5579d089


Time   = 2.183314 seconds


Speed  = 45801932.291920 bytes/second

For the record, LibreSSL speed benchmark results are available here.
System message buffer (dmesg output):
Copyright (c) 1982, 1986, 1989, 1991, 1993


	The Regents of the University of California.  All rights reserved.


Copyright (c) 1995-2017 OpenBSD. All rights reserved.  https://www.OpenBSD.org





OpenBSD 6.2-beta (GENERIC.MP) #0: Wed Aug 23 05:12:05 UTC 2017


    visa@octeon:/usr/src/sys/arch/octeon/compile/GENERIC.MP


real mem = 536870912 (512MB)


avail mem = 523943936 (499MB)


mainbus0 at root


cpu0 at mainbus0: CN50xx CPU rev 0.1 500 MHz, Software FP emulation


cpu0: cache L1-I 32KB 4 way D 8KB 64 way, L2 128KB 8 way


cpu1 at mainbus0: CN50xx CPU rev 0.1 500 MHz, Software FP emulation


cpu1: cache L1-I 32KB 4 way D 8KB 64 way, L2 128KB 8 way


clock0 at mainbus0: int 5


iobus0 at mainbus0


simplebus0 at iobus0: "soc"


octciu0 at simplebus0


cn30xxsmi0 at simplebus0


com0 at simplebus0: ns16550a, 64 byte fifo


com0: console


dwctwo0 at iobus0 base 0x1180068000000 irq 56


usb0 at dwctwo0: USB revision 2.0


uhub0 at usb0 configuration 1 interface 0 "Octeon DWC2 root hub" rev 2.00/1.00 addr 1


octrng0 at iobus0 base 0x1400000000000 irq 0


cn30xxgmx0 at iobus0 base 0x1180008000000


cnmac0 at cn30xxgmx0: RGMII, address 44:d9:e7:9e:f5:9e


atphy0 at cnmac0 phy 7: AR8035 10/100/1000 PHY, rev. 2


cnmac1 at cn30xxgmx0: RGMII, address 44:d9:e7:9e:f5:9f


atphy1 at cnmac1 phy 6: AR8035 10/100/1000 PHY, rev. 2


cnmac2 at cn30xxgmx0: RGMII, address 44:d9:e7:9e:f5:a0


atphy2 at cnmac2 phy 5: AR8035 10/100/1000 PHY, rev. 2


/dev/ksyms: Symbol table not valid.


umass0 at uhub0 port 1 configuration 1 interface 0 "vendor 0x13fe USB DISK 2.0" rev 2.00/1.00 addr 2


umass0: using SCSI over Bulk-Only


scsibus0 at umass0: 2 targets, initiator 0


sd0 at scsibus0 targ 1 lun 0: <, USB DISK 2.0, PMAP> SCSI4 0/direct removable serial.13fe42005BB4EF1C4C68


sd0: 3824MB, 512 bytes/sector, 7831552 sectors


vscsi0 at root


scsibus1 at vscsi0: 256 targets


softraid0 at root


scsibus2 at softraid0: 256 targets


boot device: sd0


root on sd0a (cf2da3d2e43090ca.a) swap on sd0b dump on sd0b


cpu1 launched